News
A decoration for shoes unique in the world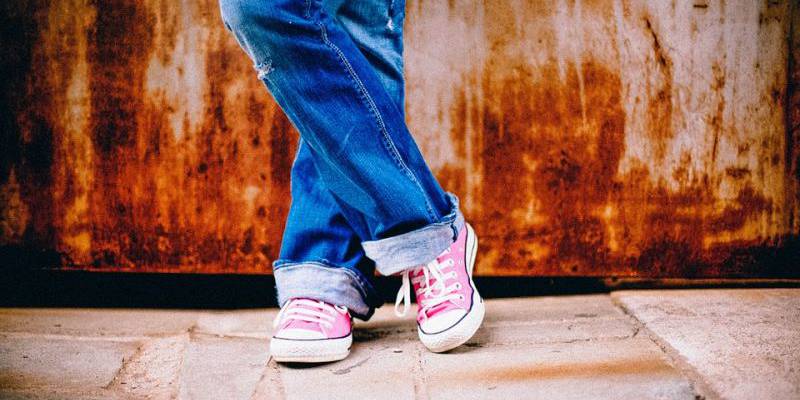 26 Aug 2019
Thanks to the new technological advances of today it is possible to personalize your own footwear to your liking through the application of different techniques: serigraphs, digital prints, prints and prints, labels, transfers, microinjection, high frequency , and so on. That easy you can wear an original shoe decoration and appropriate to your interests.
Our products are 100% made in Spain and made with the highest quality standards . Who can benefit from our services? We are addressing those people who need to decorate a shoe, a garment, leather goods or any other textile that includes ornaments, logos or labeling ( woven, printed, fabric, reflective, hanging, hang-tag, etc. ) tags .
Many companies are looking to personalize their brand as well as promote it through merchandising . The Britigraf team will screen your logo on any fabric so that it is visible to everyone. Together everything will be much better. Trust the most up to date machinery as they will make the results more successful.
Wide variety of shoe decoration
Ornaments and accessories are the key to making your article look beautiful. We have a great variety of decoration for shoes so you can choose the one you like best. Choose from our decorative elements for footwear, such as buttons, buckles, handles, pins, terminals, rings, etc.
Do you have an idea for the design of your footwear? We shape your great idea and project it to the nearest reality . But what would happen if we don't know very well what we want? In that case, we have a magnificent creative team that will help you get the best out of you so that you are happy with the final result. You will work hand in hand for mutual satisfaction.
If you are looking for a supplier of footwear components that provide you with guarantees of quality, safety and comfort , Britigraf is the one. Why trust your services ?:
Spanish production
Design and creation of all kinds of ornaments
Original and creative result
Maximum quality
Personalized attention
Proven experience
Commitment and professionalism
Updated team with market trends
Make sure a shoe decoration with a successful result
When we deposit our items in the hands of third parties, our main concern is that the footwear is not damaged or that the end result does not like as much as we expected. In matters of decoration for shoes as well as in the textile sector, Britigraf has more than 30 years of experience .
Throughout his career he has pleased thousands of people who were undecided and who today are grateful to have placed their trust in manufacturers of such professional ornaments . How to contact us to benefit from the quality-price of our services?
We are located in Elche Parque Empresarial (Alberto Sols street, 18, 03203 Elche (Alicante) Spain), the most important center and production center for footwear in Spain. For more information, call us at (+34) 965 683 882 without obligation or write to us through the following email: info@britigraf.com .