News
Take care of your brand image with Britigraf, your manufacturer of Shoe Ornaments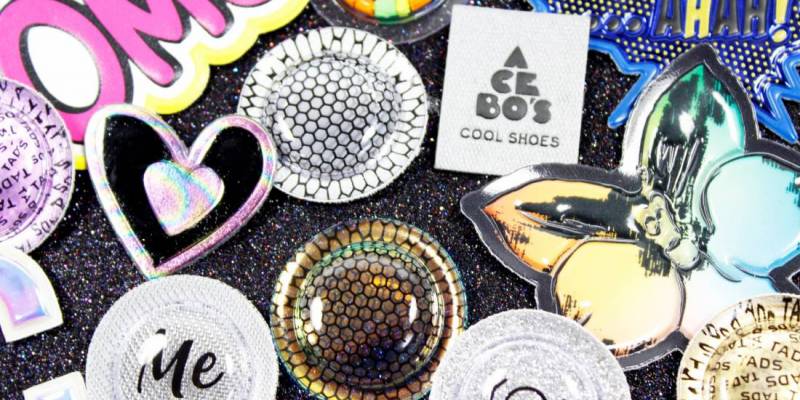 12 Feb 2020
Are you looking for a manufacturer of Shoe Ornaments to help you identify your company's brand? In Britigraf we use the most advanced techniques for the design and manufacture of ornaments and appliques for shoes . Our accessories already look on the feet of children, youth and adults, who have been enchanted with the originality, personality and quality of the product.
In the fashion world it is essential to take care of the smallest detail. If you want to differentiate yourself from the competition and let your brand shine above the rest, we suggest you
ornaments recorded by High Frequency waves . With the use of this technique you will enhance the beauty of your product with reliefs and shapes to labels, ornaments or complements of footwear such as toes, flip flops, straps or cuts, among others.
High Frequency is often used in ornaments for sports shoes, safety shoes or clothing such as work or school uniforms . In addition, if the client wishes, he can combine it with different colors in silkscreen or digital printing as well as in various materials such as neoprene, reflective or polyurethane leather .
Why choose us as your manufacturer of Shoe Ornaments
Thanks to our active participation in fairs as a manufacturer of Shoe Ornaments, we have established very good relationships with renowned national and international firms that have placed their trust in the Britigraf team.
After more than 40 years of experience, we continue betting on quality with the application of new machinery , but without leaving aside the traditional tradition of Elche , recognized today as the capital of footwear. The secret of our success lies in giving the product an added value with ornaments and decorations that highlight its aesthetics while retaining its comfort.
Our commitment and passion for the manufacture of ornaments for footwear and textiles have led us to expand our services to other countries such as India, Morocco or France. We are committed to meet the deadlines through the speed and efficiency of our partner courier companies. In this way, the product will be sent as soon as possible.
If you are looking for a manufacturer of Shoe Ornaments, contact Britigraf without obligation
Are you interested in personalizing your product with attractive ornaments that attract the attention of your potential buyers ? Britigraf is the manufacturer of Shoe Ornaments you were looking for. We will carry out a unique, personalized and 100% made design in Spain .
We invite you to visit our workshop located in Elche Parque Empresarial (Alberto Sols Street, 18, 03203 Elche, Alicante, Spain) with total confidence so you can see firsthand how we handle the raw material from the pampering and delicacy .
If you cannot contact us and prefer to contact us remotely, we also offer you the solution of calling us by phone through +34 965 683 882 or via email by writing a message to the address info@britigraf.com . We will be happy to offer you the best personalized service for all types of needs .