News
Differentiate yourself from the competition with our Shoe Label Manufacturer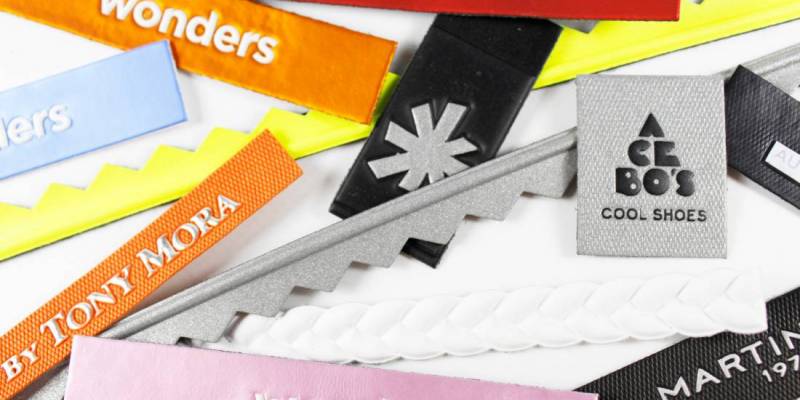 21 Feb 2020
As a Manufacturer of Footwear and Clothing Labels, we offer all kinds of solutions to make a company's brand visible, either through personalized footwear labels, clothing labels, hanging labels, woven, adhesive, printed and even high frequency ornaments With reliefs.
Did you know that good use of labeling is key to attract more end customers to your store? Today, labels are used as a marketing tool to communicate corporate identity and as an opportunity to build customer loyalty. On the contrary, an equivocal message can turn into a bad experience for the consumer. Therefore, we recommend that you pay close attention to the image you project on the consumer as it can be essential for your customers to choose you instead of going to the competition.
If you have a graphic project in mind about how you would like the labels to look in your business, the Britigraf team will take care of expressing your idea with surprising results. Thanks to the use of advanced techniques we can make all kinds of custom labels for footwear as well as for garments :
Transfer labels
Silicone labels
Printed labels
Woven labels
Logo tags
PVC material for shoes
Digital printing
Etc.
The visibility of your logo with our Footwear Label Manufacturer
A product sells much better with a personalized label that highlights its qualities and provides relevant information for the consumer. Without them, the purchase process would be significantly complicated since anyone wants to have all the necessary information about the item they want to buy. Find the best solution in an experienced Shoe Label Manufacturer.
Are you going to launch a new line of shoes? In Britigraf we have a specialized team with a long history in the design of labels for shoes that can bring brilliant ideas to your business. Our work draws on the traditional tradition of Elche , a reference in footwear internationally. If you are interested in knowing the techniques we use for shoe or clothing labels , we invite you to visit our workshop in Alberto Sols street, 18, 03203 Elche, Alicante, Spain.
To traditional values we add our passion for innovation . After more than 40 years as manufacturers of shoe labels , we have adapted to the new times. As proof of this, you can consult our extensive catalog of custom labels for footwear .
Thank you for trusting Britigraf, your Footwear Label Manufacturer in Elche
Do you have any questions about our services as a Shoe Label Manufacturer? Apart from designing labels for shoes and clothing, Britigraf is dedicated to the manufacture of appliques for women's footwear, embellished shoe ornaments in High Frequency as well as digital printing of all types of materials: skins, synthetic, patent leather, velvet, etc.
Request your budget without any commitment. We will contact you as soon as possible: