News
Textile Label Manufacturer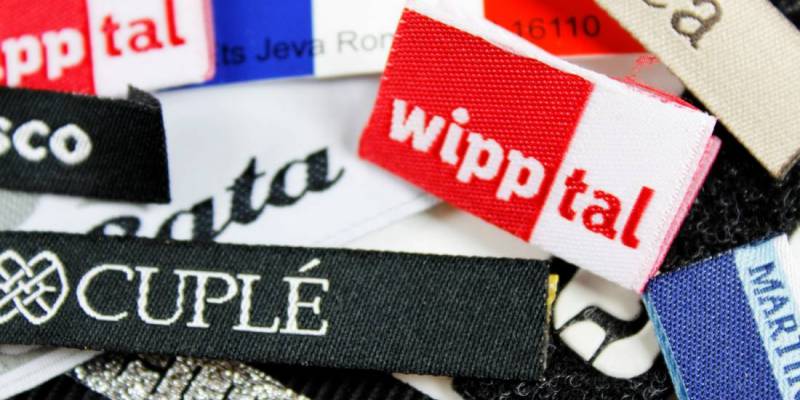 9 Apr 2020
Are you going to launch a new collection of clothes, accessories or shoes and you want everything to go well? To give value to the brand and make a good impression on the customer, you will need a Textile Label Manufacturer who will customize your product in a professional way. A practical and attractive textile label is the ideal complement to embellish the qualities of any item and attract all eyes to your logo.
Reinvent yourself or die, that's the question. The market is becoming more demanding every day, which forces many companies to rethink their marketing strategy to differentiate themselves from their competitors. At Britigraf we are dedicated to manufacturing design labels to help businesses make their products look more eye-catching in the shop window. Think very carefully about how you want to present yourself to your target audience and make your brand be remembered with a smile.
To associate positive values to your brand, it is necessary to generate several stimuli through the corporate colours of the company, the type of material or the texture of the fabric. In our Clothing and Footwear Label Factory, we have a qualified team that will advise you on the most convenient design so that you can boast of a nice, coherent graphic label project at the best price.
Discover the benefits of trusting Britigraf as a Textile Label Manufacturer
Are you looking for a Textile Label Manufacturer that can provide you with clever ideas to improve the visibility of your logo in the market? At Britigraf we are driven by a passion for fashion and innovation. To date, we have worked with major international brands that have been delighted with their designs.
Our roots are in Elche, the footwear capital par excellence, from where we take special care of the raw materials and under the strictest quality controls. Within the manufacturing process of woven labels, we distinguish several techniques and qualities. Thus, depending on the needs of our customers, we can offer them:
- Transfer labels
- Labels and decorations in High Frequency
- Silicone clothing labels
- Printed clothing labels
- Woven labels
- Logo labels for clothing
- Hanging labels
- Adhesive Labels
- Cotton labels
- Polyester labels
- Etc.
The labels provide a simple and economical way to personalize any clothing item. If you are looking to gain the loyalty of buyers with a good experience of your product, we recommend that you put all your efforts into a good branding campaign to produce a consistent visual image.
For a personalized label for clothing, footwear or accessories, contact our Textile Label Manufacturer in Elche
If you want to open a hole in your potential customers' memory and make your products take a valuable place in their lives, Britigraf is the Textile Label Manufacturer you were looking for to achieve your goals.
Are you interested? Feel free to request your budget. Our team will kindly assist you through the communication channel of your choice:
Phone number: +34 965 683 882
E-mail: info@britigraf.com