News
​Increase your brand awareness with our logo labels for clothing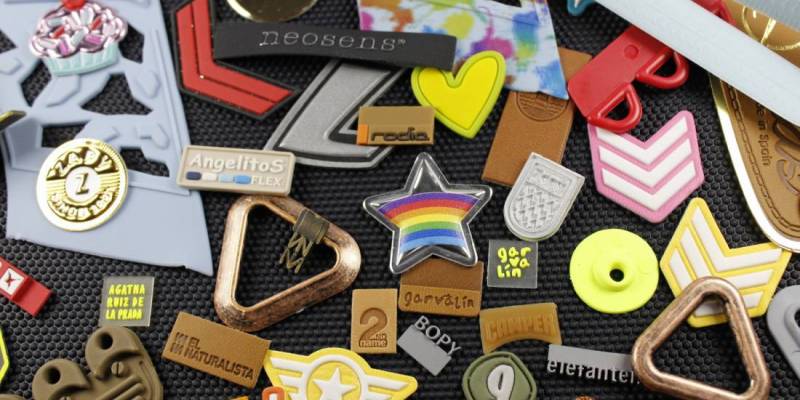 27 Apr 2020
If you have a fashion store and would like to present yourself to customers by offering a reliable image, you should take care of your logo labels for clothing as this will be the first stimulus they will receive as soon as they enter the door. Don't make the mistake of neglecting the small details of your business and show yourself with a solid logo that transmits positive values: happiness, respect, satisfaction, etc.
Pay a lot of attention to how you want potential buyers to see you from the window, as first impressions are very difficult to break down. At Britigraf we help you to professionalize your company by producing all kinds of customized labels so that your brand has the acceptance it deserves in the market. We design from woven labels, hanging labels, printed labels to adhesive labels, among many others.
The logo is the presentation card of any company as well as an element of distinction through which the client knows better what the brand offers and what it brings to his life. Now mull over: what is the image you would like to project in your customers?
Logo labels for clothing or footwear, a perfect option to be unique in the market
Are you looking for a manufacturer of logo labels for clothing that will solve your personal branding problems? At Britigraf we have the equipment and tools necessary to make your products visible and to make your company grow. After more than 40 years in the fashion industry, we have worked with different international firms that have been delighted with the results obtained.
If you are thinking of opening a new fashion line and you want to maintain the prestige of the brand for a long time, we have a team of experts with extensive experience that will make your project a dream. Thanks to our state-of-the-art machinery, we will be able to apply different techniques depending on our customers' requirements. An example of this is our High Frequency labels and decorations, a technique that allows us to give shape and relief to the material by offering fascinating designs.
The customer is very pleased with textile labels with a personal design and even more if it has the appropriate characteristics: colour balance, texture, quality material, etc. Would you like to see how the label would look on your articles? Our qualified staff will show you a realistic sketch.
Britigraf, manufacturer of logo labels for clothing, footwear and leather goods
At Britigraf we customize all types of logo labels for clothing, as well as transfer labels, silicone labels, printed labels, woven labels, cotton or polyester labels. Within the process, we choose the qualities and techniques that best suit the expected results.
We have the perfect option for your buyers to identify your products and remember them easily. If you put all the necessary efforts together, the value of your brand will increase favourably. If you have any questions, you can contact us without obligation through the channel of your choice:
Office: C/ Alberto Sols, 18 03203 Elche (Alicante) Spain
Telephone: +34 965 683 882
E-mail:

info@britigraf.com