News
Ornaments to personalize masks and hold them conveniently, the great challenge for designers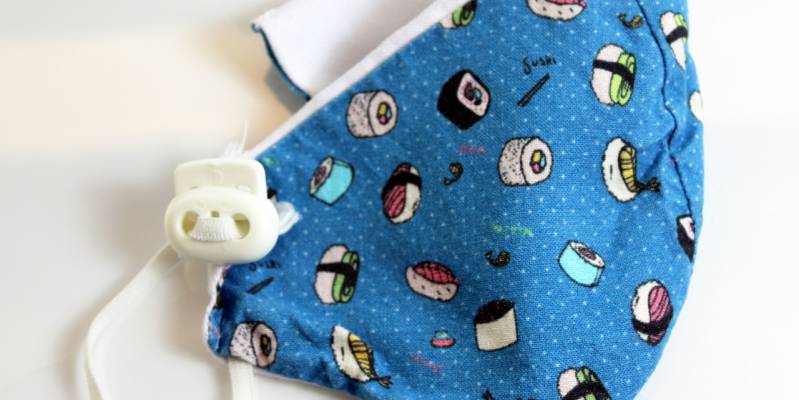 26 Aug 2020
The mask has become a necessary complement in our daily lives. Why not give it a touch of styling? At BRITIGRAF we offer you a wide variety of ornaments to personalize masks that will allow you to meet two important objectives:
Have a custom mask that fits your wardrobe style
Adjust it conveniently and make it comfortable to use
At this time, there is a wide variety of mask models on the market with different degrees of protection or for different types of activities (hygienic, surgical, FFP2, FFP3, with valve, cloth, sports, single-use or reusable, washable, etc.). But, a very high percentage of users have serious problems with its use because they do not achieve the desired setting . Regardless of the type of mask you use, its regular use can bother your ears , even causing erosions on the skin. It can also cause fit problems, if the mask is too large for your face type or the shape of your ear and causing it to fall easily . This problem is very common both among adults and in the younger population sector since, although children's masks of different sizes are marketed, this measure is not enough for minors to wear the mask correctly.
BRITIGRAF offers you a wide selection of ornaments to customize masks
At BRITIGRAF we have the solution so that your mask designs can be personalized with your brand and, in addition, that they have the desired adjustment system. We have a varied list of ornaments to customize masks among which we highlight pins and buckles of different sizes, formats and colors with which you can conveniently adjust your mask designs, regardless of their size and shape. For the manufacture of our buckles and pins we use the thermoplastic injection system that we usually use for other sectors such as textiles, footwear, leather goods ...
Another magnificent solution to adjust the masks, and that is having a great reception among our clients for its comfort, are the microinjected pieces in which we can insert the brand or logo of your company. With the microinjection system, we get pieces with a rubbery appearance of different colors. They are setting a trend due to their current line and the ease with which it allows the mask to be properly adjusted.
At BRITIGRAF we have materials of different thicknesses, colors and textures that comply with the European REACH regulations with which you will achieve the desired result in your ornaments to personalize masks.
Our creative team will make your proposals of ornaments to personalize masks come true
If you want to carry out an idea of ornaments to personalize masks, our creative team will be happy to assist you and give shape to your projects. Trust our professionalism and you will get the desired result. At BRITIGRAF, we have been dedicated to the manufacture of decorations and labels for footwear and clothing for more than forty years. We combine our long experience and traditional manufacturing with the most innovative printing systems.
To contact us:
Fill in the form that appears on the web
Call the phone: +34 965 683 882
Email: info@britigraf.com
Visit us at ELCHE PARQUE EMPRESARIAL - Calle Alberto Sols, 18 - 03203 Elche (Alicante) Spain.
Image gallery