News
Injected parts, the best solution to feel comfortable wearing your mask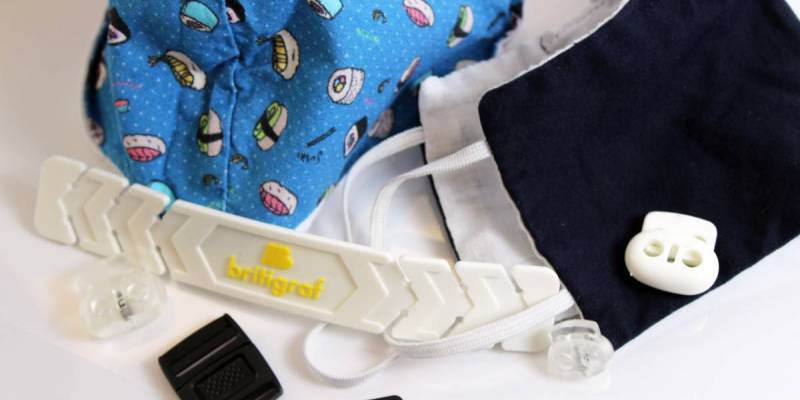 14 Oct 2020
The mask has become the main daily complement of the citizen: work, sports, leisure ... Comfort, adaptation and safety are three important factors that are required of an article that we wear for several hours a day. At Britigraf we manufacture injected parts to hold masks.
If you have a company and you want to provide it with safe and personalized masks, at Britigraf we offer you the best solution. We have all kinds of rings, buckles and pins made with an injection system that allows you to adjust the mask to your taste and comfort.
Ear guard for adult and child masks ...
Sports mask strap
Mask clamp tensioners for work masks
Etc
With the injection mechanism, you avoid constantly adapting the mask to the nose and thinking about how to prevent damage to the ear masks.
At Britigraf we are aware that wearing a mask every day is not a pleasant experience. However, our ear mask attachment accessories make the item to be attached to the back of the head for a more comfortable and ergonomic feel.
At Britigraf we combine comfort with customization in our injected parts to hold masks
At Britigraf we take care of manufacturing masks designed with the brand or logo of a company without affecting their adaptation and comfort. Combining a custom mask with a secure holding piece is possible thanks to the different tools and technologies we use.
How is the placement process of our mask clamping tensioners:
Wash your hands well
Place the mask with the elastic bands on the ears
Correctly fit the mask to the face and the injection piece.
Our company has more than 40 years of experience and over time it has been improving its services and adapting to new technologies. This time, the health crisis has caused our company to have to diversify its products to meet the demand of its customers.
In addition to injected parts to hold masks, we manufacture:
Parts to adapt protective screens
COVID-19 safety distance signage
Etc.
We are a company that enhances the values of seriousness and professionalism and as such, we always meet deadlines. Although Britigraf is a Spanish company, it works for all kinds of national and international sectors.
Britigraf, your manufacturer of mask attachment accessories
If you are interested in the manufacture of injected parts for fastening masks or are looking for more information about it, please contact us. You can make any questions through our contact form or by calling Tel: +34 965 683 882 or by sending an email to info@britigraf.com
If you want to visit us, we are waiting for you at C / Alberto Sols, 18, 03203 Elche (Alicante) Spain. Contact Britigraf and discover the best way to wear the mask correctly.