News
By applying our techniques to your shoe accessories and decorations, you will be recognised for your originality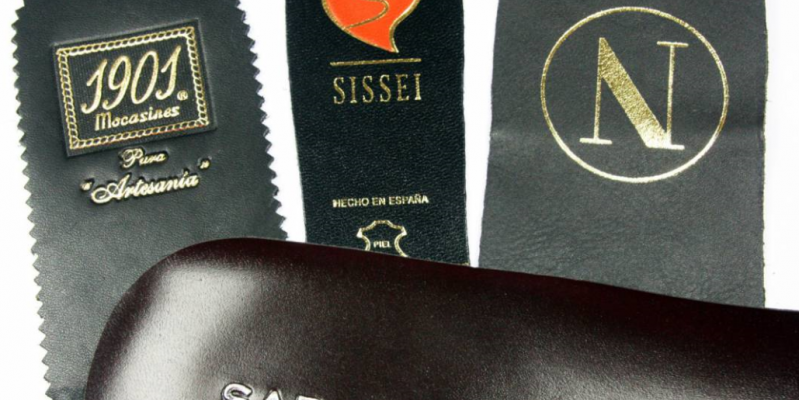 18 Nov 2020
Many processes are involved in the production of any product, including stamping and engraving. These techniques are used mainly in the footwear sector to personalize insoles with the company name or engrave the logo on the fabric . Technical and artistic quality can only be guaranteed by a specialized company like Britigraf.
If you wonder what is the best way to promote your products and make your brand visible , you should know that there are advanced techniques that help you stamp or engrave the logo , slogan or corporate colors . At Britigraf we apply various techniques achieving high quality and long-lasting results . Depending on the specific needs, type of material and product, we can advise you on the best techniques to mark your exclusive design and make them known to your clients.
Learn about the stamping and engraving techniques most used in the footwear and clothing sector
At Britigaf we use automatic machines that allow fast service with top quality finishes at a very competitive price . For shoe ornaments, textiles or decoration in accessories and leather goods, our techniques are very effective. Find out which one is the most suitable for your project:
Serigraphy
Process that consists of marking the logo on a tensioned mesh on a screen . Inks are applied directly and printed color by color.
It stands out for its high quality and artisanal process. Faithfully and precisely reproduce the colors and designs of your brand .
It can be used in all kinds of designs and on any material: fabric, PVC, lycra, microfiber, leather, polyester ...
Ideal for school or work uniforms, sportswear, footwear ...
Pad printing
Technique for printing a logo with precision on a material.
It can be applied to paper, plastic, metal, wood, ceramic or glass materials.
It is ideal for fine lines and small characters , such as: pens, fans, lighters, sunglasses ...
Stamped (in gold and silver)
Process that transfers a film with inks of different colors such as gold or silver to the material .
Mainly used for the realization of pictograms, personalized labels , etc.
Transfer
Printing method similar to screen printing, but with the particularity that it is printed on a special paper that is adhered to the material by heat.
Transfer made in screen printing with flat inks to apply on templates. Screen printing with ideal cuts for leathers and synthetics .
Transfer with digital printing for UV led printing with eco-solvent inks that allow to reproduce photographs and designs .
Unlimited colors .
High frequency
Technique for embossing and shaping labels, decorations or parts of footwear: toe caps, straps, cuts, galoshes ...
It can be combined with other processes such as screen printing or digital printing
It is one of the most popular solutions for sports and technical footwear, workwear, bags, belts, wallets and apparel .
Contact Britigraf to personalize your products using safe and modern techniques
Do you have a project in mind? Our technical team will listen carefully to all your suggestions and will advise you so that your products are recognized for their originality and personality . Don't wait any longer to see the result!
If you wish to obtain more information about our stamping and engraving techniques , below we provide you with our contact information:
Telephone: +34 965 683 882
Email: info@britigraf.com
Office: C / Alberto Sols, 18 03203 Elche (Alicante) Spain
Image gallery