News
Customized Christmas labels: a nice way to wish your customers well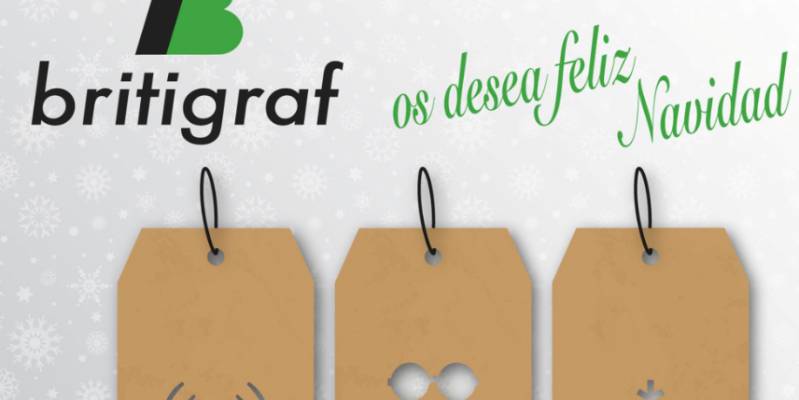 14 Dec 2020
By this time, you'll probably have decorated your shop with the annual Christmas tree, bright lights and a little Father Christmas at the entrance. The festive atmosphere cannot be missing, especially at such an atypical Christmas. If you would like to thank your customers for their trust and loyalty at this time, a good initiative would be to put Christmas labels on your products: clothes, shoes, bags, leather goods...
At Britigraf we offer you our own personalised design so that, through the labels, you can wish your customers a very Merry Christmas, a gesture they will appreciate and be grateful for. With the High Frequency technique, we provide relief and shape to the labels creating a very attractive visual and tactile effect for the customer. In this way, we achieve elegant finishes and exclusive designs, standing out from the competition.
The printed labels and pendants can be manufactured in different materials and can include Christmas illustrations such as a Father Christmas, Christmas tree, reindeer, snowflake, Christmas hat... You can choose the design you prefer! You can even add an emotional message expressing your best wishes for the holidays.
Increase the festive atmosphere of your business with attractive Christmas labels on your articles
At Britigraf we want to help you give a more cheerful and Christmassy touch to your business. It is time to wish our thanks, good wishes and health to the people who make it possible for your business to continue growing. For the branding of your company, the Christmas labels will be a great success. Apart from differentiating you from the competition, your customers will identify you as a close, family-friendly and grateful company.
We have the tools you need to give shape to your designs and present them in a pleasant and fun way. For the elaboration of labels, we use different materials and techniques such as High Frequency, the most demanded by our customers. We manufacture and design labels for all types of shoes, clothing and materials:
Labels stamped in various colours, gold and silver
Hanging labels
Woven labels
Silicone labels
Printed labels
Adhesive labels
If you are thinking of having a detail with your most loyal customers, bet on Christmas labels, a special way to personalize your products according to the season. You will generate sympathy and trust among your customers.
We manufacture Christmas labels to congratulate and encourage your customers
Are you looking for a company that manufactures Christmas labels for these important dates? At Britigraf we have a team of experts who will advise you on how to take care of every graphic aspect of your label. What better time to thank and encourage people in such difficult times.
If you decide to decorate your labels with Christmas illustrations and greetings, we invite you to visit us at our office located in C/ Alberto Sols, 18 03203 Elche (Alicante) Spain. We can also provide you with further information about our services and quotes via telephone or email:
+34 965 683 882 | info@britigraf.com
We take this opportunity to wish all our suppliers and customers good health, a Merry Christmas and a prosperous 2021.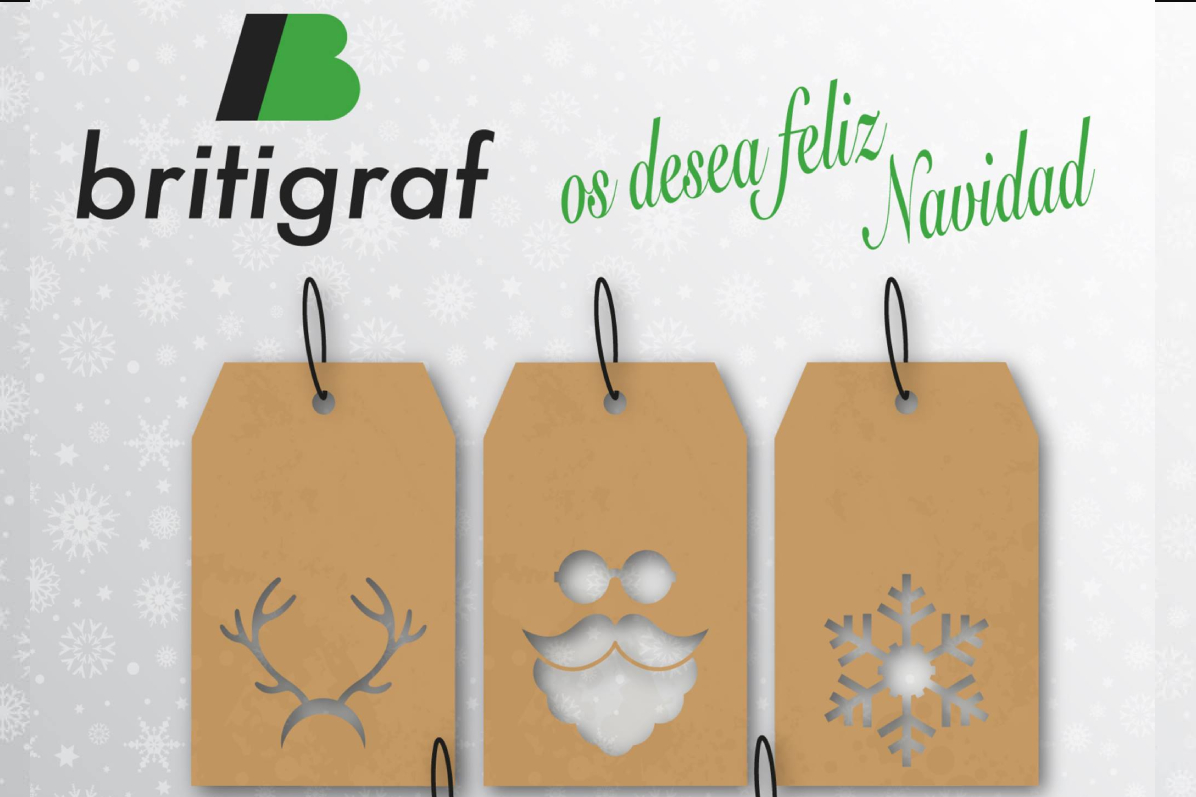 Image gallery