News
Customized Christmas decorations, the best complement to your clothing or footwear collection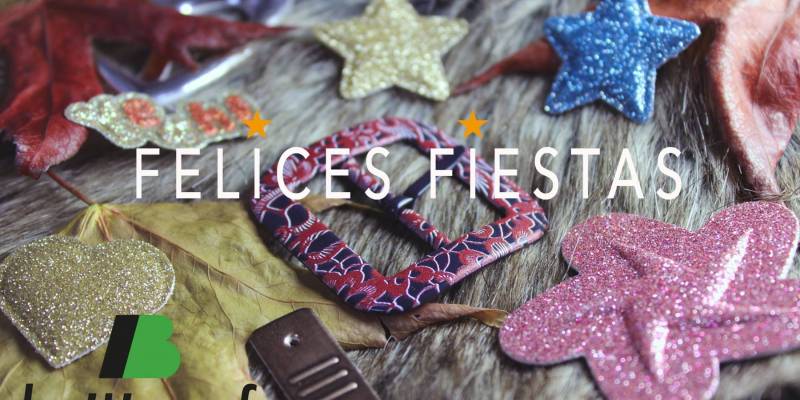 30 Dec 2020
Do you have a clothing shop and would you like to show off Christmas outfits that you like so much at this time of year? It's time to give away excitement and good energy with small details such as Christmas decorations that make everyone happy and help to make the holidays as fun as possible. Father Christmas' jumpers, elf pyjamas for the family, warm reindeer slippers are already a classic.
At Britigraf we add to the festive and good-humoured atmosphere by offering designs and Christmas decorations to print and engrave on your new collection of clothes, shoes or items. You will be able to personalise your garments with the most characteristic Christmas or Epiphany prints: Christmas tree, Father Christmas hat, snowman, reindeer, Three Kings, Camels, etc. The important thing is to take care of the details and in Britigraf we do it very well.
Through the High Frequency technique we are able to give relief and shapes to all kinds of labels and decorations for any product. If you are a company committed to its employees and customers and you like to see them happy, a good way to liven up the atmosphere is by giving them a Christmas hat or ball personalised with the company logo. It will help you to build customer loyalty and improve the working environment.
Brighten up your business by implementing Christmas decorations on your products
High frequency is one of the most popular techniques within fashion as it gives personality and originality to products. If you want to differentiate yourself from other shops, this latest technology will not let you down. We can help you create personalised Christmas labels with the figure of Father Christmas, the Three Kings or any other print that represents the excitement of the holidays.
Your customers will appreciate the goodwill and will not hesitate to recommend you to other friends and family during these important dates. It is time to cheer up your customers with fresh products that evoke the joy and excitement of the holidays. We suggest several ideas to make the most of the Christmas decorations on your products and highlight your business over the competition:
Hanging, stamped, woven, printed or adhesive labels with Christmas prints: snowflake, Father Christmas hat, reindeer...
Shoes with fun and attractive Christmas relief details
Customized work uniforms for the season
Christmas masks with screen-printed drawings
Pajamas, slippers or jumpers with Christmas prints for the whole family

Are you looking for a company to help you print and engrave Christmas decorations on clothes or shoes?
Using advanced techniques such as High Frequency, at Britigraf we are able to customize Christmas decorations for your new footwear, clothing or leather goods season. You will attract your customers with a showcase of unique and special items.
If you are interested in knowing more details about our accessories and Christmas decorations, visit us at our office located in C/ Alberto Sols, 18 03203 Elche (Alicante) Spain, or contact us by phone or email:
+34 965 683 882 | info@britigraf.com
Have a Merry Christmas and a Happy New Year!