News
We add value to your shoes with the manufacture of accessories and plastic parts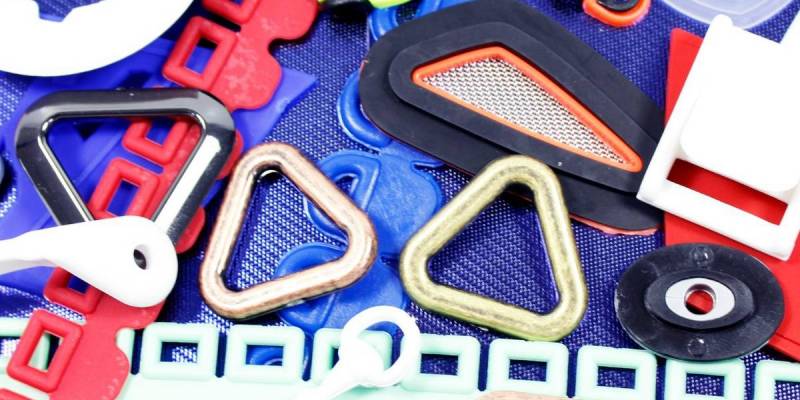 29 Jan 2021
Are you looking for originality and freshness in your shoe collection ? There are several components that make up a shoe and the nuances are the key to seducing your customers. At Britigraf we can help you achieve unmatched aesthetic and comfort results with the manufacture of top quality injection ornaments , such as:
Eyelets
Pass-cord
Rings
Eyelets
Terminals
Pins
Shooters
And more technical pieces
Footwear is a very delicate part since the well-being of many people depends on it. Incorrect placement of the shoe accessories could cause discomfort to consumers (wounds, blisters, abrasions, etc.). If this happens and word of mouth spreads, the brand would be seriously damaged.
At Britigraf we work with quality materials that guarantee maximum comfort for rested feet . It could not be less, being located in the city of Elche, popularly known as the capital of footwear in Spain.
Injection ornaments, a safe bet
It is not easy to differentiate yourself from the competition, especially in a sector as competitive and demanding as footwear. If you are looking for inspiration and to be fashionable, from Britigraf we offer you technical and design solutions to give your shoes a more suggestive touch, always maintaining high standards of quality and durability.
If you neglect the fundamental parts of your shoe (insoles, heels, toes, buckles, rings, eyelets, etc.), your items will become a double-edged sword. Only by offering a pleasant and enjoyable experience, will you get your consumers to buy your products , repeat and also recommend you to friends and family. If you want to grow your footwear company with exclusive and personal items , start by looking for a good supplier of footwear components that will shape your ideas and meet your needs.
Britigraf is one of the most reliable and safe suppliers and manufacturers of appliques and shoe accessories . We apply the most appropriate techniques depending on the desired finishes and the decorative elements that you want to achieve. For example, for technical parts made of NYLON, PVC, TPU or any other material, we use thermoplastic injection. This technique is so flexible that it can be extended to other sectors, such as furniture, textiles, automotive, advertising, etc. In either case, we add value to your products.
Where to find manufacturers of plastic parts for footwear
Thanks to the thermoplastic injection technique, we are able to customize all types of footwear, leather goods or clothing. Footwear factories and companies have relied on Britigraf's experience and good reputation to launch their articles to the market with a strong and solid presence in the market .
Injection ornaments are one of the most demanded services in the footwear sector so that the pieces are fully adapted to the desired place. In addition, it can be combined with screen printing to finalize a perfect and personalized finish .
In all our designs we seek the perfect balance between aesthetics and functionality . If you want to give a different and personal air to your footwear or clothing, you already know where to find reliable manufacturers of plastic pieces for footwear :
Office: C / Alberto Sols, 18 03203 Elche (Alicante) Spain
Telephone: +34 965 683 882
Email: info@britigraf.com