News
We personalise shoe labels with the brand and design of our clients.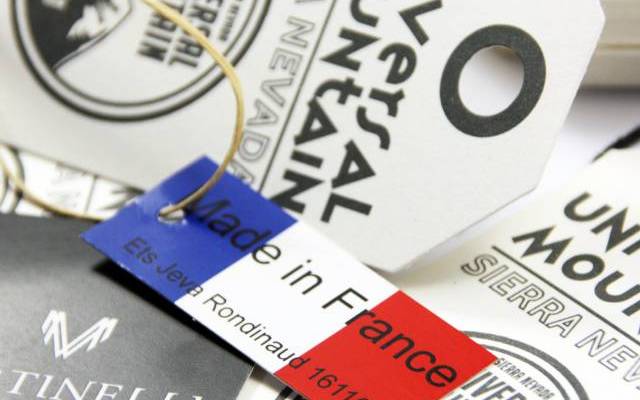 12 Feb 2021
Labeling gives prestige, adds value to the product with relevant information and, each time, with more original and creative ideas. If you know how to make good use of shoe labels, you will gain visibility, acceptance and distinction .
If you want your customers to recognize you at a glance and also associate your brand with positive values (comfort, quality, exclusivity), bet on personalized labels for shoes with good design and according to your corporate identity . At Britigraf we are manufacturers of shoe labels and we know very well how to make your brand shine with the highest quality mark .
When choosing the best labeling for your shoes, you should take into account the different options: hang tags, printed labels, woven labels, adhesive labels , etc. All of them are manufactured and personalized in detail in Britigraf through a combination of techniques such as screen printing, stamping and engraving, high frequency or digital printing .
What shoe labels are best for my brand?
If you are finalizing the details for the launch of your new season, one of the decisions you must make is the labeling of your footwear. Think of it as a brand recognition strategy , equal to or more important than the rest, so that your clients will engrave your name, logo or slogan in their memory and can recognize you more easily.
What shoe labels to choose? At Britigraf we offer you a variety of labels for all types of shoes: women, men, children, school, work, sports ... If you do not know which is the best label for your brand, our advisor will explain in detail the best options:
Woven labels : they are the most used in the industry due to their high professionalism and exclusivity effect . Different materials (cotton, polyester, adhesives, etc.), colors, shapes and finishes can be applied to it. We deliver them ready to sew or iron.
Hang tags or hang tag : they are a simple and direct way to make your products visible. Its greatest value is that they provide relevant information to customers (sizes, prices, discounts, etc.) and also, you can include images of the model or any other you want.
Printed labels : these are usually placed on the sole of the shoe, marking the logo and name with screen printing and stamping techniques . Furthermore, they can be manufactured on different materials: PVC, polyester, etc.
High Frequency Ornaments : we are able to highlight your labels through high frequency waves. Without a doubt, this is a safe bet to differentiate yourself from your competitors and highlight your brand .
Britigraf: Reference Footwear Label Manufacturers
With a visual and attractive graphic design , the results are always better. It is precisely at Britigraf that we have a creative team to develop personalized labels for footwear that highlight the quality of the product and represent the brand identity: colors, shapes, image, typography ... Just as our clients had planned.
If you are interested in an original and tasteful labeling , contact our manufacturers of personalized labels for footwear and clothing, and start highlighting your products in the market.
Telephone: +34 965 683 882
Email: info@britigraf.com
Address: Carrer Alberto Sols, 18, 03320 Elx, Alicante