News
To make successful shoes you have to take care of the smallest detail: At BRITIGRAF we use the transfer technique for shoe insoles.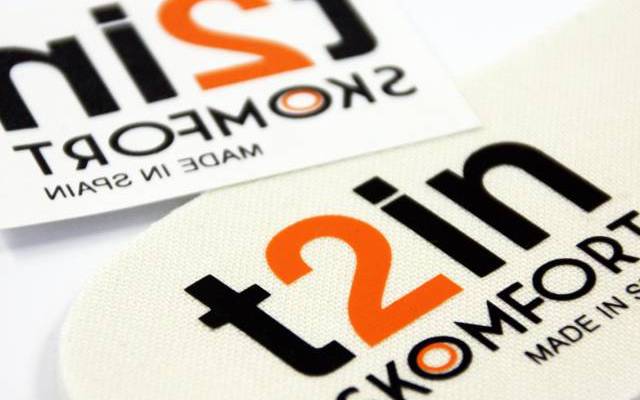 28 Jun 2021
The great competition that currently exists in the footwear sector requires shoe manufacturers to offer the best quality products and take care of even the smallest detail if they want to stand out above the rest. At BRITIGRAF we manufacture transfers for shoe insoles using the silk-screen technique. In this way we achieve spectacular results with spot colors both in templates and leather or synthetic cuts.
Our creative team will offer you various totally personalized proposals based on your company's corporate data. In this way we offer you a final result that fits your product and reaffirms your brand. We use a wide variety of innovative colors and designs in the different materials with which shoe inserts are made. With screen printing we get a very current product with a great demand from the consumer.
At BRITIGRAF we apply the most suitable printing techniques for each material, which allows us to achieve excellent results. If we need to reproduce images with great clarity on large materials, we use digital transfer . With our digital printing machines we achieve UVI or normal printing and we ensure the best results on large formats: whole leathers or on continuous materials.
We use the technique of screen printing in the manufacture of transfers for shoe insoles
For the manufacture of transfers for shoe insoles we use flat screen printing, for whose application automatic and very fast machines are used, so the price of the work is reduced, being very interesting. With this technique, inks of different colors are applied directly on the stencil or any other product such as:
Leather fabric
PVC
Lycra, polyester
Microfiber
Etc.
This process allows us to offer our clients a wide range of colors and designs with a high quality , faithfully reproducing the slogan or the color of your company. In this way we achieve:
a very modern design and in great demand among our customers
increase the visibility of your business by including your logo, corporate color, etc.
In addition to transfer for shoe insoles, discover on our website the wide catalog of products that BRITIGRAF offers you
At BRITIGRAF we have a wide catalog of products related to the manufacture of textile ornaments and labels for footwear, leather goods and textile manufacturing . In addition to transfer for shoe insoles, on our website you will find numerous jobs for which we use the techniques of:
Microinjection
Injection
High frequency
Stamping and engravings
Digital printing
Gel
At BRITIGRAF we shape your ideas and make them come true. Do not hesitate to ask us about your project and our creative team will offer you totally personalized advice and different proposals that fit your profile and, thus, obtain the most suitable transfer for footwear insoles for your new footwear collection for the next season.
Choose the way you prefer to contact us:
Fill in the form that appears on the web
Telephone: +34 965 683 882
Email: info@britigraf.com
Office: ELCHE PARQUE EMPRESARIAL - C / Alberto Sols, 18 - 03203 Elche (Alicante) Spain