News
If you want the end consumer to easily identify your garments, trust BRITIGRAF, the garment label manufacturer that will help you to increase the visibility of your articles.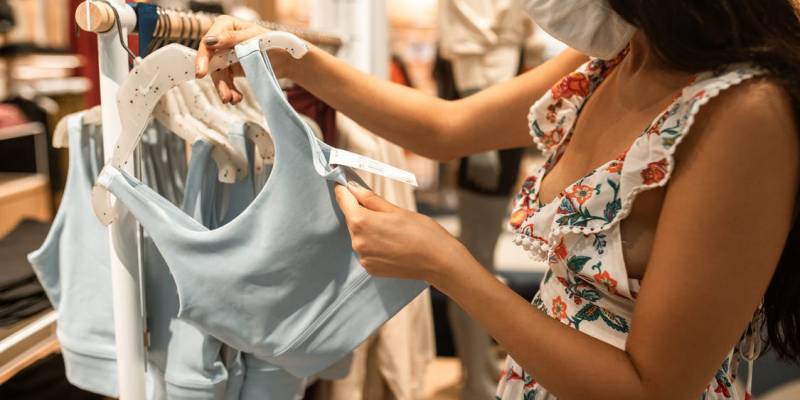 29 Sep 2021
The label is a relevant element that, although it is often not given the attention it deserves, helps the customer to decide on the item they want to buy. BRITIGRAF is the expert manufacturer of labels for clothing that offers you the professional advice you need so that the labels on your garments are eye-catching and identify your products.
The label is essential for identifying clothing, footwear, bags, accessories, leather goods, etc. as it allows you to personalise your article by including your company logo:
Your company logo
Your brand's corporate colours
Your company's slogan
In this way, you highlight the quality of your article, increase the visibility of your business and make it easier for customers to recognise and choose your garments.
We are the clothing label manufacturer that offers you a wide range of options
If you are looking for a clothing label manufacturer, contact BRITIGRAF and you will be surprised by the professionalism of our experts. Our creative team will listen to you carefully to give shape and form to your ideas. We design and manufacture all types of labels: hang tags, woven, printed, screen-printed, laser-cut, silicone, etc.
We specialise in the manufacture of labels for sportswear, children's clothing, workwear, women's and men's clothing, etc. We use different materials and techniques that allow us to offer you a totally personalised design adapted to your wishes.
Hanging labels are the simplest and are used for all kinds of products. At BRITIGRAF we manufacture them with different materials and include texts, photographs, icons... Textile labels transmit distinction and quality. We manufacture them using satin, polyester, linen, cotton, polyamide ... leaving them ready to sew or iron. In many cases we provide the labels with relief, turning them into beautiful ornaments made in high frequency combined with digital printing or silk-screen printing.
Contact BRITIGRAF, the expert manufacturer of labels for clothing that your business needs
Our facilities are located in Elche, one of the most important footwear industrial centres in Spain. For more than 40 years BRITIGRAF has been offering our services to this sector, making our factory of decorations and labels a reference of quality and professionalism. As a manufacturer of labels for clothing we have achieved a great experience by combining our long history of traditional manufacturing with the latest printing technology that we currently have.
If you wish to contact BRITIGRAF, the manufacturer of labels for clothing that provides greater visibility to your company, you only have to fill in the questionnaire that appears on our website and we will contact you as soon as possible. If you prefer, you can also visit us in person at calle Alberto Sols, 18 - ELCHE PARQUE EMPRESARIAL - 03203 Elche (Alicante) Spain.
Telephone: +34 965 683 882
Fax: +34 965 685 057
Email: info@britigraf.com