News
Are you launching a sustainable fashion collection? Look to BRITIGRAF for ecofriendly shoe trimmings manufacturing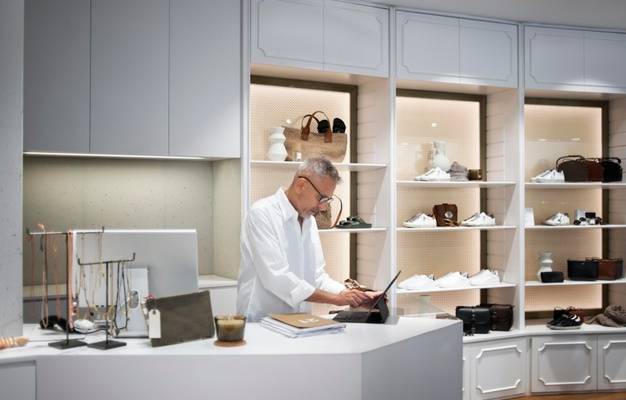 13 Oct 2021
Have you heard of BRITIGRAF's environmental commitment in the manufacture of shoe and textile ornaments? If you are immersed in a sustainable fashion project and you need to give color and meaning to your products, you are in the right place. Our designs are made with top quality materials, 100% Made in Spain and under the European REACH Regulation , which ensures environmental protection by reducing the use of toxic chemicals.
Many times, companies are not consistent with the brand philosophy and the values they enact. When this happens, the problem can be devastating. Customers not only consume your product for its good aesthetics and price, but they also look at other aspects such as the attitudes that a company undertakes to combat climate change or how the material is processed. Therefore, having a supplier that respects ethics and follows the line of the company will always be beneficial.
BRITIGRAF is a techno-decoration company with more than forty years of experience that can help you reinforce the brand feeling you are looking for, that is, that your consumers associate you with a way of being and being, and that they feel proud of consuming an ecofriendly product , from the choice of materials to the application of your ornaments and ornaments.
If you want a manufacture of shoe ornaments appropriate to your company philosophy, BRITIGRAF is your best choice.
The ornament is the ultimate detail that will earn your items special recognition . BRITIGRAF is one of the shoe ornaments manufacturing companies best prepared to capture your ideas, personalize them and turn them into an exclusive good for your consumers.
One of the advantages of going to BRITIGRAF is the use of the most cutting-edge techniques in the sector , capable of obtaining the highest quality while minimizing the environmental impact and the ecological footprint. Among the most prominent are:
Microinjection with Bio Plastisols
Injection of sustainable raw materials such as thermoplastic polyurethane, synthetic rubber, ABS ...
High Frequency in various materials. Its use is recommended to give relief and personality to the footwear.
Stamping and engraving in indoor plants
Digital transfer and screen printing with spot inks
Etc.
You will be surprised by the infinity of styles, creativity and originality that you can use in your articles. Our creative team will be happy to guide you in search of the best impact and experience for your clients.
Are you interested in having BRITIGRAF be in charge of manufacturing shoe ornaments for next season? Contact us here
If you want to conquer your audience with the details, with BRITIGRAF you are in luck . We take care of the designs and manufacture of ornaments for shoes, bags, clothing ... always respecting the philosophy of the brand and projecting the values that best represent the identity of the business.
You have doubts? Get in touch with our shoe ornaments manufacturers in Elche (Alicante) and you will quickly get an answer about the budget, delivery times or any other matter that concerns you.
You can also visit us at Calle Alberto Sols, 18, 03203 Elche, Alicante, Spain.