News
At BRITIGRAF we produce innovative and legally regulated labels for fabric clothing.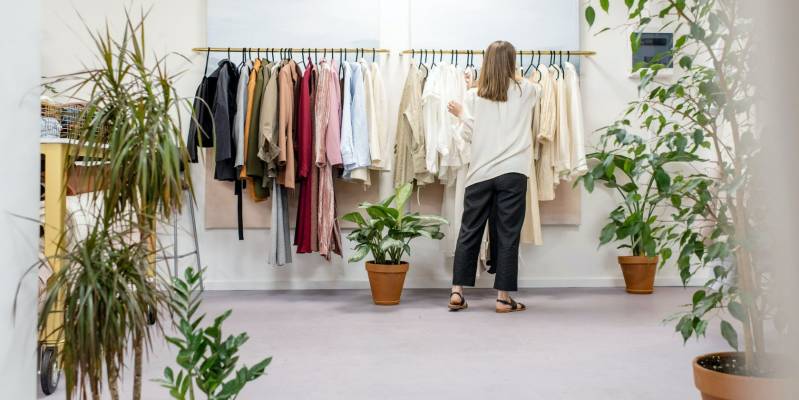 31 Jan 2022
Do you want to sell your garments with the correct labelling? At BRITIGRAF we offer solutions in labels for fabric clothing or also known as woven labels. These are the most frequent in the fashion world because of their high professional effect, personalisation and price.

If you need to label your garments in a personalised way, you should know that at BRITIGRAF you will have a wide variety of materials, designs and finishes that will improve the brand perception of your customers. We develop the entire design and manufacturing process of the labels, with or without adhesives, according to the customer's needs. We adapt them to size and give them that touch of distinction and exclusivity thanks to our high technology. We apply innovative techniques such as high frequency, injection, micro-injection, stamping and engraving, digital transfer... which make a perfect finish possible.
Like any other product, textile clothing must be labelled with all essential information. The consumer has the right to be informed before purchasing any garment and it is on the labels where it must be correctly reflected. In addition to including the identifying elements of the brand (logo, colours, typography...) and its own style, at BRITIGRAF we prepare the labels in compliance with the European textile labelling regulations.
Fabric composition, materials and size
Importer and manufacturer details
Washing and ironing instructions
Clear, legible text
Translation to the countries where it is sold
Etc. (among many other specifications)
Fabric label solutions
Fabric clothing labels are mandatory in the European Union for all products intended for sale to the end consumer. Combining all these technical elements and also achieving a coherent communication strategy with the brand in a single image is not an easy task, which is why shops turn to professionals like BRITIGRAF who facilitate the work in time, delivery and form, and with total assurance that the new collection is ready to be launched with the quality labelling it deserves.
We apply different techniques thinking about the best visual effect and, of course, the customer's needs. Our cotton or polyester labels, for example, are heat-sealed at the ends to prevent fraying and preserve their good condition. We make them in different sizes and colours and deliver them ready for sewing or ironing, according to the customer's wishes.
Do you need fabric labels for your shop? Trust BRITIGRAF
Find the labels for fabric clothing you are looking for at BRITIGRAF. We offer you quality from design and manufacturing to delivery and customer service. In addition, we not only manufacture woven labels, but also hang tags, printed labels, reflective stickers... For the labelling of your company, put yourself in the hands of our specialists.
If you are interested, you can place your order by calling us on +34 965 683 882 or writing to us at info@britigraf.com. We also recommend that you visit us and see for yourself how we work. We are located in C/ Alberto Sols, 18 03203 Elche (Alicante) Spain.