News
Positive and very satisfying experience at the 100th Lineapelle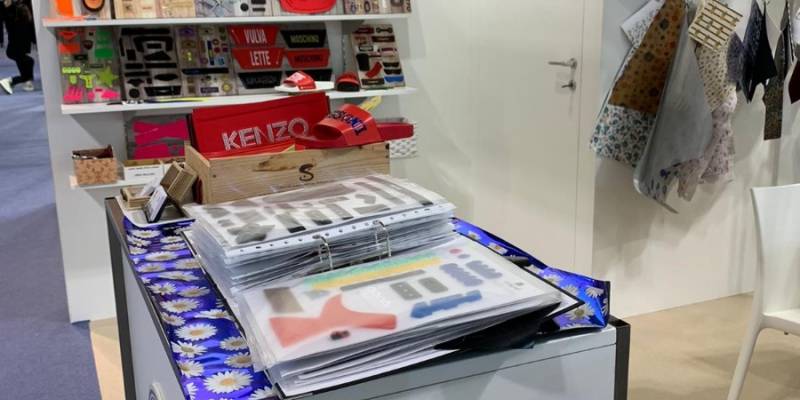 31 Oct 2022
One more year, BRITIGRAF has participated in the Lineapelle Fair in Milan, obtaining indisputably positive and very satisfactory results. Visitors from all over the world have passed through our stand, demonstrating the great vitality of the sector.
In this latest edition of Lineapelle, the 100th exhibition, in which almost 1,200 exhibitors have participated and where we attended visitors from 109 countries, we have seen an increase in the attendance of professionals from the United States, India, Turkey, Mexico, France, United Kingdom, Portugal and, of course, Spain. It is estimated that almost a third more have visited the exhibition than in the previous call, so we can speak of an unquestionable success.
Sustainability applied to the development of the new materials that set the trends for next autumn-winter 2023/24 has been one of the main pillars of the fair and one of the topics that has aroused the most interest among our visitors during these three days .
BRITIGRAF, the manufacturer of accessories for footwear and leather goods
In this worldwide exhibition, a reference in leathers, fabrics, components and accessories for footwear and leather goods, synthetic materials... the main manufacturers in the sector met. At our stand we exhibited the most outstanding products from our catalogue, which were very well received by our public.
At BRITIGRAF we are experts in the manufacture of:
Ornaments and labels with bioplastisols through the Microinjection process.
Eyelet rings, technical parts… made of TPU, PVC, NYLON, ABS… by injection of thermoplastics.
Toe caps, flip-flops, straps, ornaments providing relief... where we use the High Frequency technique.
Ornaments, labels, plants, etc. with color applied via screen printing.
Insoles and parts of the shoe in which we apply stamping and engravings.
Polyurethane gel insoles and heel pads.
Footwear and textiles (also in large format: canvas, vinyl, posters... ) applying digital printing with eco-solvent ink .
Transfer made in serigraphy or with digital printing on whole skins or continuous materials.
Labels of all kinds for footwear, leather goods, clothing.
Do you want to ask us about the different techniques that we apply in the manufacture of our footwear accessories? Get in contact with us.
If you want more information about any of the different techniques that we apply in the manufacture of accessories for footwear, do not hesitate to contact us. Our experienced staff will kindly assist you in Spanish, English or French and advise you on the best options for your project.
We have a long experience of more than 40 years in the footwear sector that we apply to our designs. We use the most advanced technology in printing , achieving unbeatable results, always offering you 100% Spanish manufacturing .
How can you contact us? It is very simple. You just have to fill in the form that appears on our website and, as soon as possible, we will contact you. If you prefer, you can also visit us personally at our facilities. We wait for you at:
Office: ELCHE PARQUE EMPRESARIAL - Calle Alberto Sols, 18 – 03203 Elche (Alicante) Spain.
Email: info@britigraf.com
Telephone: +34 965 683 882
Image gallery