News
5 reasons to use a shoe trim manufacturer to increase your brand value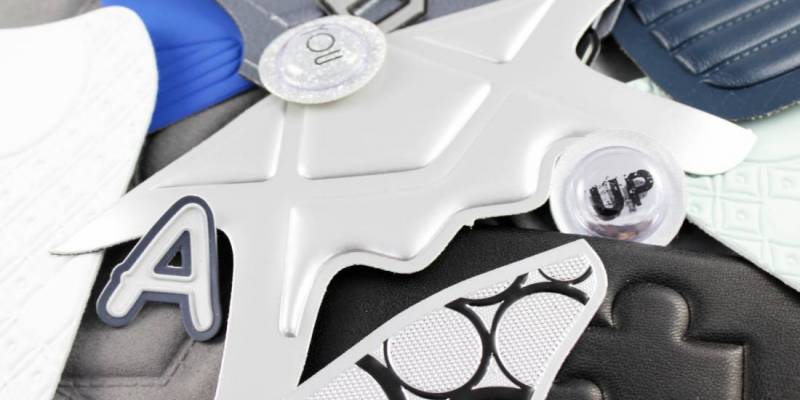 12 Dec 2022
Do you want to increase the sales of your articles and have a leading brand in the market? Britigraf is a leading manufacturer of shoe decorations in Alicante. We are capable of giving value to your brand with the most original ideas . Likewise, we will make designs according to the corporate identity that best represents you.
Here are 5 reasons why you should contact us:
Technology : We have the latest technology in printing for footwear with the most modern methods (microinjection, high frequency, screen printing, stamping...).
Experience : We have more than 40 years helping international companies from multiple countries, although we have great prestige in Alicante, Spain.
Team : We have a creative, varied and multidisciplinary team that will help you achieve the greatest success in the marketing of shoes and sneakers thanks to their designs.
Speed : We managed to streamline our work to have your items available in the shortest possible time.
Market knowledge: Our experience gives us knowledge about the footwear market and the decorations for it.
Do you want to take a look at our web catalogue ? You will be able to find articles of all kinds that exemplify our work. In addition, you can learn more about each method we use and select the one that best suits you.
Customize your shoes thanks to Britigraf, the most important manufacturer of shoe decorations in Alicante!
As a manufacturer of shoe decorations we have modern techniques that achieve sensational finishes. We develop all this in our company located in Elche, the capital of leather goods and fashion .
We currently make a wide variety of shoe decorations . Depending on the model you send us, you can opt for multiple custom designs. Prior to that, we will show you sketches so that you can select the one that seems most attractive to you. Even so, if you have a design in mind, you just have to tell us so we can adjust to it.
Your shoes will get completely unique and unrepeatable decorations . This exclusivity will add greater value to your items. In fact, customers who buy your sneakers and shoes will know they won't find it anywhere else. Likewise, you will be able to identify your garments through ornaments with designs that represent your brand.
Now you can get advice on Britigraf, the manufacturer of shoe decorations that you need in your company!
As a manufacturer of shoe decorations we can advise you individually. That is, you will get a private appointment where we will answer your questions and assess your needs . In addition, our team will analyze the possible alternatives and provide you with multiple options for your project.
After four decades making personalized labels for footwear and clothing, as well as decorations for footwear and clothing, it has positioned us as a leading company in the sector and we are in high demand in multiple countries. If you want a company committed to the client and their projects, Britigraf is the perfect choice.
Do you want more information about the manufacturer of shoe decorations that you need?
Email: info@britigraf.com
Telephone: (+34) 965 683 882
Address: Calle Alberto Sols, 18, 03203 Elche (Alicante) Spain