News
What are the personalised footwear labels we design at Britigraf like?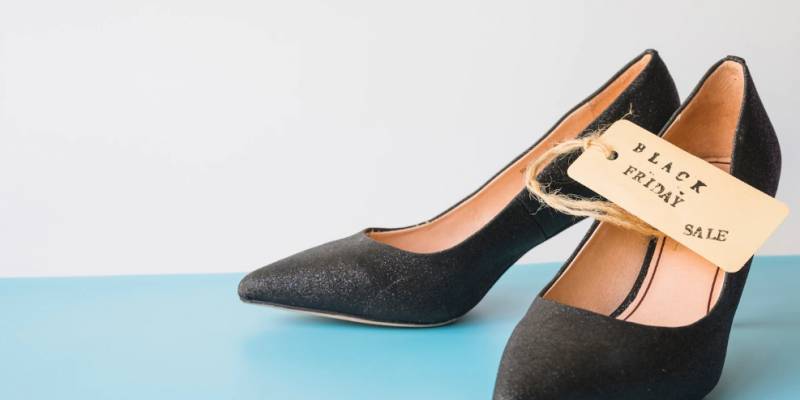 13 Jan 2023
Did you know that personalizing your articles is one of the fundamental tasks to provide them with added value? At Britigraf we take care of creating the personalized shoe labels you need. In this way you will add greater prestige to what you offer and you will differentiate yourself from the competition . Only then will your customers know how to recognize you among thousands of similar items.
Keep in mind that our labels seek to simplify the essence of your brand. With disruptive and original designs we will be able to give off unique sensations to each of your clients. To do this, we carry out an in-depth study of your product and the target audience to which it is directed. Our creatives also study the color palette that best matches the values of your company. All this culminates in a totally personalized label that you can insert into the footwear that you manufacture.
Don't know what type of label to select? Labeling can be internal or external. Everything will depend on your intention and the results you want with it. In addition, you will love the expert and personalized advice of our professional team. Leave the personalization of the labels for your products in our hands and gain peace of mind.
What steps do we follow at Britigraf to create personalized labels for footwear?
Now you can have personalized shoe labels thanks to Britigraf! We have been doing this same job for 40 years . All our work is carried out in our large factory located in Elche , the most important town for the footwear sector in Spain.
Do you want to know how is the process of creating personalized labels for shoes, sneakers, boots, sandals, etc. What do we do at BRITIGRAF?
All our projects always start with a client meeting with our team where you detail your needs and your ideas. This first meeting can be online, by phone or in person.
We will study and analyze your proposal with the most appropriate shapes, colors and designs to achieve the best acceptance by potential customers.
All the work will have been carried out according to your previous specifications and the expert advice of our creative team.
You can incorporate different types of personalized labels into your products : hanging, printed, woven or adhesive labels.
Did you know that we incorporate the most modern technology in the manufacture of our labels? We have very powerful machines capable of carrying out projects in high frequency , injection , microinjection or digital printing , among others.
At BRITIGRAF we manufacture personalized shoe labels for companies in France, Morocco, India...
At Britigraf we love helping people like you with their projects and ideas. For this reason we offer the most complete service of personalized labels for footwear in Elche Alicante. We offer you a closer and more committed treatment . In fact, you will hardly find a company with as much experience and dedication to the client as we do.
The Britigraf team is made up of creative experts in the field of design. Companies from France, Morocco, India ... already have the fabulous labeling designs that we make, since we work both nationally and internationally.
More information about our personalized shoe labels?
email: info@britigraf.com
Our phone: (+34) 965 683 882
Address of our physical headquarters: ELCHE PARQUE EMPRESARIAL - Calle Alberto Sols, 18, 03203 Elche (Alicante) Spain