News
The importance of labels in fashion: How to choose the best label for your clothes?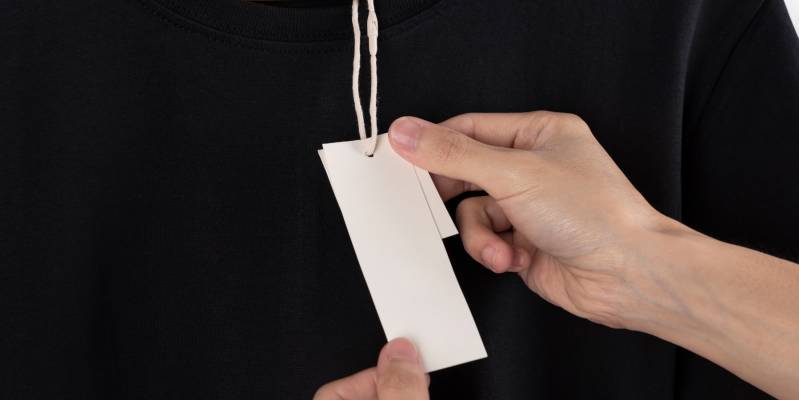 1 Feb 2023
Did you know that throughout the year the clothing industry manufactures close to 80,000 million garments ? We are constantly bombarded by fashion related advertisements. Faced with this situation, it becomes crucial to differentiate your garments from those of your competition. This is done through the labels in fashion. In fact, with this you can also publicize their quality.
Keep in mind how customers are increasingly accustomed to looking at the description of the materials before buying them. And this is basically due to the increase in environmental awareness. Over the years, an ethic in the face of pollution has been acquired and the demand for eco-friendly products has increased. This causes elements such as synthetic fibers to be put on trial for their zero biodegradation.
In turn, the labeling can also display the logo of the brand . This ensures that each piece of clothing is identified with greater precision. You will generate a differentiation with the rest of garments similar to yours. Your sample is also a sign of professionalism and quality , so you will bring greater prestige.
Take a look at the types of Fashion Labels that exist in the fashion industry
Do you want to make your clothes shine so that the consumer bets on them? The most favorable option for you will be to implement the labels in the fashion that Britigraf offers you. With them you can have incredible designs that will be visible on your pants, blouses, shoes ... Mandatory and additional information will always be more easily readable on personalized labels.
Take a look at the tags that you can implement in your articles:
Brand label : Your company logo will be displayed on them.
Descriptive label : It indicates the type of product, the way to wash it and its origin.
Mandatory label: The legislation of each government defines this section, in which misleading information is to be avoided.
Do you want to take a look at the new designs that we can offer you for fashion labels?
Don't you know Britigraf yet? We are a serious and consolidated company in the province of Alicante that designs fashion labels for footwear, textile, leather goods, etc. companies. Do you want to have your own and totally personalized label? Just contact us for a private appointment with our professional team .
We will present you ideas about labels in fashion so that you can choose the one that best suits you! We will have direct feedback and we will be able to adjust the design to your needs. At the end of our work you will have a premium label so that clients take you much more into account in the broad fashion market.
email: info@britigraf.com
Our phone: (+34) 965 683 882
Address of our physical headquarters: Calle Alberto Sols, 18, 03203 Elche (Alicante) Spain