News
Show your personality with your shoe ornaments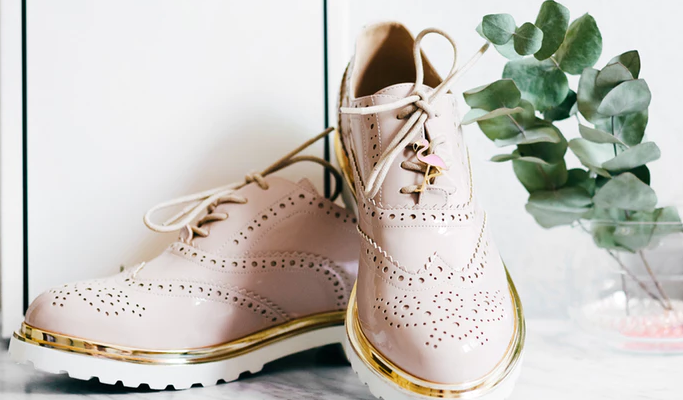 6 Aug 2019
Sometimes it happens that we buy a shoe but there is something in it that does not convince us or that we would like more if we add a serigraphic drawing, some beautiful print or engraving that fits the color and size of the last . These shoe ornaments can be the key to giving your feet a more personal touch.
First of all, you have to take into account the type of footwear you want to customize. Depending on whether it is sport, work, children , etc., we will advise you in one direction or another. Let us know what function you are going to give your footwear and we will adapt it to the design that suits your objectives .
Many people feel interest in fashion. Your dress as well as your shoes says a lot about you. Project the world who you want to be with personalized designs that identify you and define your personality . It is very important that your image is consistent with how you want to be seen. We look forward to ambitious projects and want to help you feel good about yourself.
Your feet are protected with the best shoe ornaments
We feel passion for what we do and we reflect this with our services and with the final result. We specialize in ornaments for footwear applied to any material such as leather, synthetic, patent leather, velvet, etc.
We have a creative team that guides you to get a design adapted to your interests. There are those who look for more striking designs and others more discreet. Whatever your purpose, we will work together to achieve it. To meet expectations, we need to know what your tastes are and what idea you have the mind.
The techniques we use the most today are the following:
Screenprints
Digital prints
Stamping and engravings
Printed labels (woven, adhesive, hang-tag, digital printing, etc.)
Transfers
Microinjection
High frequency (embossed ornaments)
Our products enjoy an unbeatable quality and are made exclusively in Spain ( Made in Spain ). What can you decorate in your footwear? Any details such as buttons, buckles, handles, pins, terminals, rings, etc. Think about how beautiful your shoes can be with a change adapted to your taste. You will call the attention of people who will also want to be interested in your custom shoes.
Passion for shoe ornaments
With our shoe ornaments you will see your feet with other eyes. You will be the center of attention of many people who will flatter you with good words for wearing such original shoes. You will capture the eyes of people who want to have shoes like yours.
Do you need a manufacturer of shoe ornaments that is reliable? Britigraf is the shoe component supplier you were looking for. We invite you to visit our factory so that you see in the first person how we work and how we treat the product from the most delicate .
So you can find us at Elche Business Park (Alberto Sols street, 18, 03203 Elche, Alicante, Spain). If you wish to make an appointment or answer any questions, you can also do it through the telephone number +34 965 683 882 or through our email info@britigraf.com . We will be happy to offer you the best personalized service.
Image gallery