News
Britigraf will be present at the Lineapelle 2019 Fair with amazing products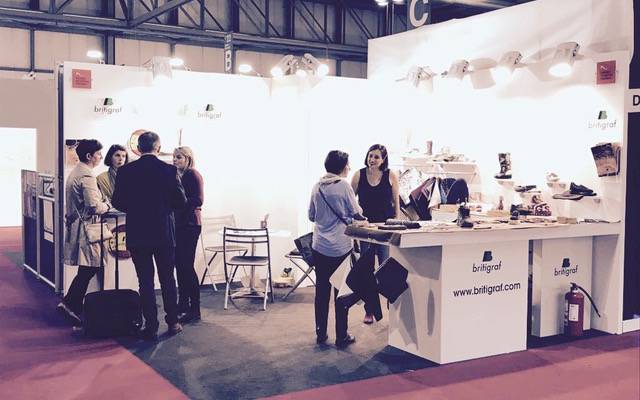 27 Sep 2019
The Lineapelle 2019 Fair will take place from October 2 to 4, the most important exhibition of accessories, leather goods, synthetic materials and leather of the textile and footwear industry . As every year, Britigraf will attend the event with a new exhibition of very attractive footwear components, among which are the ornaments .

When tradition joins the latest technology, very surprising results can come out . Among our extensive catalog, you will find a flagship product that attracts a lot of attention for its perfect relief and modern design: footwear with high frequency cut . This type of manufacturing can be made with different materials, such as neoprene, and is very striking among our customers.
We firmly believe that updating with the latest technology is key to presenting fascinating new products and is the basis of success to continue moving forward . So, we help you to shape your project using different techniques: micro injection, injection, high frequency, screen printing, stamping and engraving, digital printing, digital transfer and screen printing .


Britigraf services guarantee you an optimal result
Our integral services can have very different purposes: to improve the visibility of a business through the printing of the logo on any fabric of clothing, footwear or object, elaboration of personalized labels for shops, thermo-adhesive labels for the work or school uniform , etc. Whatever the reason, we will offer you the best solution with the best tools.
Britigraf, with more than 30 years dedicated to the manufacture of labels and ornaments in the hunting and textile sector , extends its range of services to cover all kinds of needs:
Shoe ornaments and labels
Labels for any clothing or footwear fabric
Rubber shoe ornaments
Printed labels (woven, adhesive, hang-tag, digital printing, etc.)
Embellishments for footwear and embossed textile (high frequency)
Ornaments made of different materials (leather, synthetic, patent leather, velvet, etc.)
Digital printing on skins, synthetics, etc.
Interior and exterior lettering, vinyls, rollup, cut-outs, etc.
Digital printing, advertising, stationery, cards, brochures, leaflets, letters, etc.
After our extensive and faultless trajectory we have witnessed the continuous changes of machinery to adapt to the times. For this reason, today we are able to offer solutions to any need with quality products and 100% Made in Spain . You will be delighted with the results.



Visit our stand in Milan
Our staff will travel to Milan to present their products and meet the interests of the public. We encourage you to approach our stand located in D20 Hall 22 so that we can explain each elaboration process and how you can apply it to your brilliant idea .
Our work philosophy is based on commitment and competitiveness . If you have a project in mind and do not know how to develop it, place your trust in our creative team that will work hand in hand to meet your need and guide you on the best path.
If you're curious, you can feel our products so you can check the quality of the fabric and its meticulous design in the first person . For any questions you can contact us through our communication channels:
Email: info@britigraf.com .
Telephone: (+34) 965 683 882
Address: Calle Alberto Sols, 18, 03203 Elche (Alicante) Spain
We wait for you very soon.
Image gallery