News
​Avoid contagion in your business with prevention signs that warn about safety distance and hygiene protocols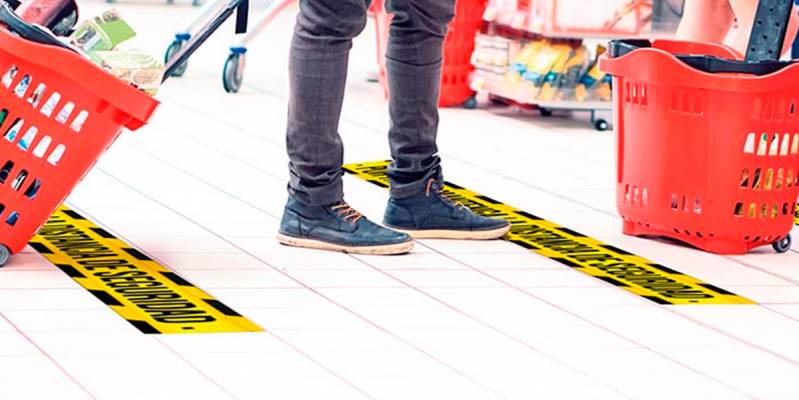 14 May 2020
In these times of coronavirus, businesses have been forced to take extreme security measures through prevention signs to protect the welfare of their customers and employees. At Britigraf we design safety distance vinyls that are very useful to avoid contagion in queues.

The clearer the signage, the better we can help stop the spread of COVID-19. According to the Ministry of Health, safety distance is one of the most effective measures. If you have a company and would like to announce this measure to customers, we suggest our sturdy floor vinyls with the sign "Keep the safety distance" . You can use this protocol both inside and outside the business.
As it is an adhesive, its installation is very quick and easy. You only need to uncover the protector, place it on the surface and stick it carefully using a spatula or a cloth.
Keep your customers well informed with prevention signs with support for hygiene instructions
Are you going to open your business and need prevention signs to ensure maximum protection? Hygiene, along with safety distance, is another of the best practices to combat the spread of this disease. At Britigraf you will find everything from floor vinyl to warn about the safety distance to wall posters informing about the disinfection protocol at the entrance and exit of your premises.
With the de-escalation stage, small businesses are beginning to open their doors to the public to resume their economic activity, but they must do so very carefully. In order to safeguard the health of buyers, it is essential to provide them with clear information on how they should disinfect themselves or what sanitary equipment they should use for the safety of all.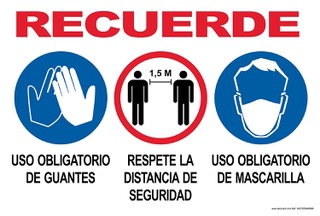 Don't put your customers at risk and make sure that the measures are clear enough to comply with them. Through Large Format digital printing, our design team can put up several safety posters warning about the mandatory use of masks, gloves as well as the hygienic dispenser.
If you would like to install prevention signs in your company, contact Britigraf and we will assist you as soon as possible
Business prevention signs have become an indispensable tool for communicating with customers without putting their lives at risk. If you're looking for floor or wall safety signs that are sturdy and easy to install, Britigraf will be happy to help you.
In our office we also make use of safety distance vinyls to serve our customers and suppliers safely. For more information, please call us at +34 965 683 882 or write to info@britigraf.com.
To meet our team, you only need to make an appointment through our contact details. We will respond as soon as possible.
Image gallery