News
Sale of safety signs to stop the spread of COVID-19 in shops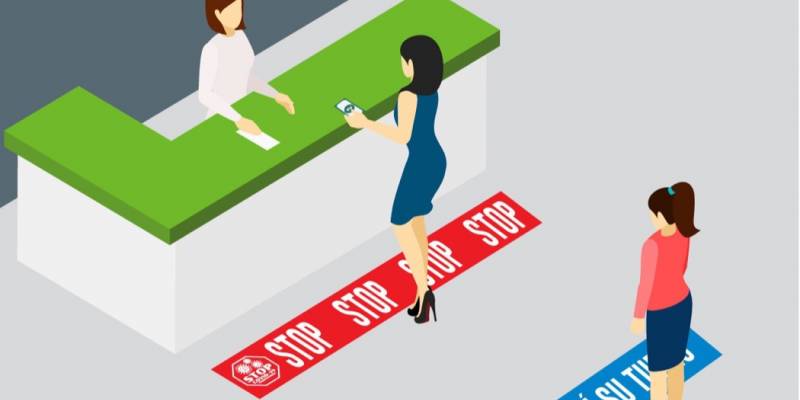 29 May 2020
Do you have a business and are you worried about putting the health of your employees and customers at risk? Show your commitment and awareness with safety signs that provide clear information on the measures recommended by the World Health Organization.
It has been proven that the social distance of 2 meters is very effective in stopping the chain of spread of the virus. With the reopening of establishments, employers can also do their bit to protect everyone's health. A good way to keep your customers informed about the safety distance is to install prevention films on the floor or wall. You will avoid a lot of people queuing up and you will have control over the entrances and exits of the premises without any worries.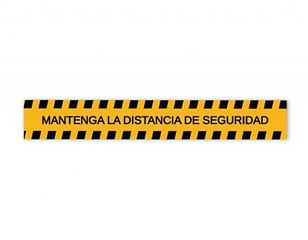 These are some of the posters designed by our specialists. They are characterized by their non-slip and resistance. You will be surprised at how easy it is to put them up. You only have to disinfect the area and carefully stick the adhesive with a spatula or cloth. In a few minutes you will have it ready.
Awareness of the use of masks and social distance with visual safety signs
If you would like to make your business a safe place for customers and employees, you should consider installing safety signs that raise awareness of social distance, the mandatory use of masks as well as the use of the basic hygienic dispenser for disinfection.
Since 21 May, the use of masks in Spain has been compulsory in closed spaces where the recommended safety distance cannot be guaranteed. In order to comply with the law, at Britigraf we have manufactured safety vinyl for any company wishing to alert about the use of the masks and avoid possible fines.

Despite the fact that communities are moving forward, precautionary measures remain a health necessity for all. In this regard, businesses cannot relax and must continue to fight the virus by informing customers about the recommendations that the Government is announcing. Most are already making use of such posters to promote responsible behaviour by those who visit the shop.
If you are looking for safety signs to install in your business, contact us without obligation
Are you preparing to reopen your business and looking for safety signs urgently? Make sure your customers understand what protocol they should follow in your store without the need to put your employees' lives at risk.
Thanks to the informative clarity of our prevention signs, you will avoid approaching your customers to explain where they should wait in line or which direction they should follow inside so that no crossings occur.
If you are interested, you can order your safety posters by calling us at +34 965 683 882 or by writing to info@britigraf.com. You can also visit our office in C/ Alberto Sols, 18 03203 Elche (Alicante) Spain, where we will attend you safely.
Considering the urgency of the situation, we will respond as soon as possible.
Image gallery