News
BRITIGRAF, your manufacturer of parts to adapt protective screens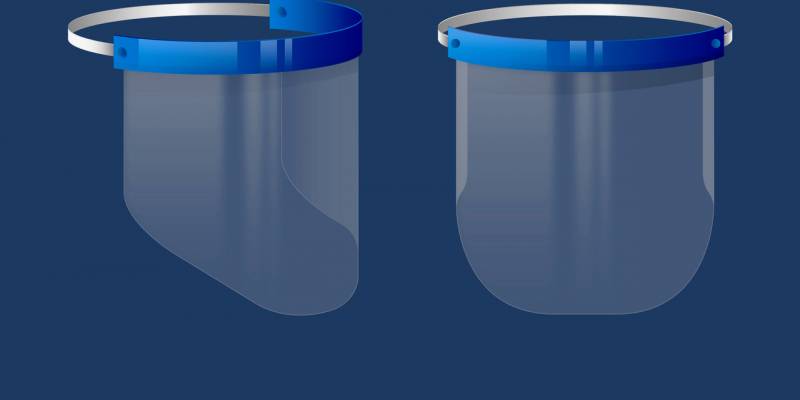 23 Jun 2020
At BRITIGRAF we are specialized in the thermoplastic injection technique, one of the most popular for the manufacture of parts for very diverse sectors: footwear, advertising, automotive, furniture, ... Now, we also manufacture parts to adapt protective screens. After this long period of work inactivity and with the arrival of the new normality, the demand for and need for new articles increases that allow us to interact with other people and keep ourselves protected from COVID-19. This is the case of the face shields that protect us from contagions, reducing the risk of emissions in the eyes, nose or mouth. By using them during long working hours, in which they interact with clients, professionals, patients, etc. It is essential that the design of the visor or central piece to attach the plastic screen is:
very comfortable and light weight so that it is not disturbing its use
adjustable and customizable so that there are no erosions on the skin
easy to clean and maintain
Compatible with the use of glasses and mask
With the thermoplastic injection technique we achieve heat fusion of the chosen material. We have a long experience in the use of this technique, since it is in great demand in the fashion sector. With it we manufacture very varied accessories and with an extensive range of colors: hooks, bubbles, terminals, rings, pins, handles, ... We also combine them with other techniques: screen printing, inserts, aged, metallic, ... achieving perfect finishes.
If you need a manufacturer of parts to adapt protective screens, at BRITIGRAF we offer you fast, high-quality work, where we only use materials that comply with current regulations.
Our professional team will advise you on the most suitable design of the pieces to adapt protective screens.
At BRITIGRAF we have a highly competitive creative team that will attend to your proposals and offer you professional advice to achieve the best design and quality of parts to adapt protective screens. You will be pleased to see that we give shape and relief to your ideas, improving them with our professionalism and experience. We have been in the sector for more than forty years, combining current technologies with traditional manufacturing. In this way we achieve unbeatable results.
We are committed to manufacturing your order of protective visors in record time . Furthermore, we always meet our delivery deadlines. We remind you that the manufacture of our products is 100% Spanish. The high quality of our materials and the excellent finish of our products, as well as our honest customer service are the main factors that give us great international prestige . Currently, in addition to working throughout the country, we also have a large number of clients abroad.
Trust BRITIGRAF to manufacture parts to adapt protective screens
Trust BRITIGRAF to manufacture parts to adapt face shields and, quickly, you will have high-quality, comfortable COVID-19 sun visors. Do not hesitate to ask us about any type of parts manufactured with the injection technique, such as parts for fastening masks, parts for mouthpieces, parts to adapt protective screens, etc.
To contact us , you only have to fill out the contact form that appears on the web or call us at +34 965 683 882. You can also send us an email to info@britigraf.com
Our facilities are located at ELCHE PARQUE EMPRESARIAL - Calle Alberto Sols, 18 - 03203 Elche (Alicante) Spain.