News
Do you need a mask holder to provide comfort during your working day?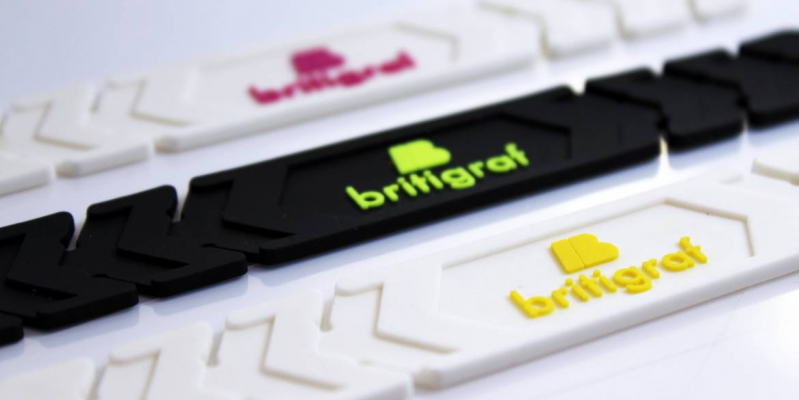 23 Oct 2020
Do your ears suffer from wearing the mask for many hours a day? At BRITIGRAF we have solved your problem by manufacturing injected parts for holding masks of the highest quality, which will allow you to hold your mask comfortably and without your ears suffering.
Continued use of your mask can be very uncomfortable for various reasons, mainly two:
Insufficient fit, resulting in displacement and elimination of the mask's protective function
Scratches on the ears caused by the rubbing of the mask's elastic

As it is an article of standardized measures, there are people to whom the mask does not fit sufficiently and is constantly moved, so that its protective function is no longer effective. In another large sector of the population, it causes discomfort due to the constant rubbing of the ears which, on many occasions, ends up causing chafing or injuries.
To solve these common problems, at BRITIGRAF we use our micro-injection system to manufacture a set of fasteners for masks, which are universal and which adapt perfectly to all types of masks and individuals. They are very easy to use and will allow you to wear your mask comfortably throughout your working day. Your mask will be perfectly adjusted to your face and your ears will stop hurting, as our mask hooks are attached to the back of your head, at the height of the neck, offering you a comfortable feeling during use and avoiding ear rubbing.
Our mask holder is made up of several teeth or levels so that you can choose the size that best suits you. All you have to do is attach the rubber bands to the mask adapter instead of holding them to your ears. In this way, the pressure that the elastics exert on the ears will be relieved. In addition, this ergonomic ear protector is also suitable for children.
What is the difference between the mask-fasteners manufactured by BRITIGRAF?
At BRITIGRAF, we manufacture injected parts for fastening masks using the best materials available on the market. In order to achieve an ergonomic and rubbery look that is not uncomfortable to wear, we use PVC with a very fine texture so that when it comes into contact with the skin it does not cause irritation or discomfort. Our creative, highly specialised team has created a perfect design that allows you to forget you are wearing the mask.
If you are interested in acquiring injected pieces to hold the mask in place for your company, we offer a wide variety of shades that will allow you to choose your corporate colour, as well as the possibility of customising them with your logo or business name.
Our long professional experience, where tradition is combined with the most innovative technologies, guarantees our excellent work.
Contact us today and we will inform you extensively about our mask holders
If you have any questions about our injected parts for fastening masks, our customer service staff will kindly inform you about those issues you need.
We invite you to follow us on Facebook to learn more about our products and our company. Choose the most convenient way to contact us:
Fill in the contact form
Call +34 965 683 882
Write an email to info@britigraf.com
Visit us at ELCHE PARQUE EMPRESARIAL - Calle Alberto Sols, 18 - 03203 Elche (Alicante) Spain