News
Do you need a specialist in the manufacture of personalised clothing labels?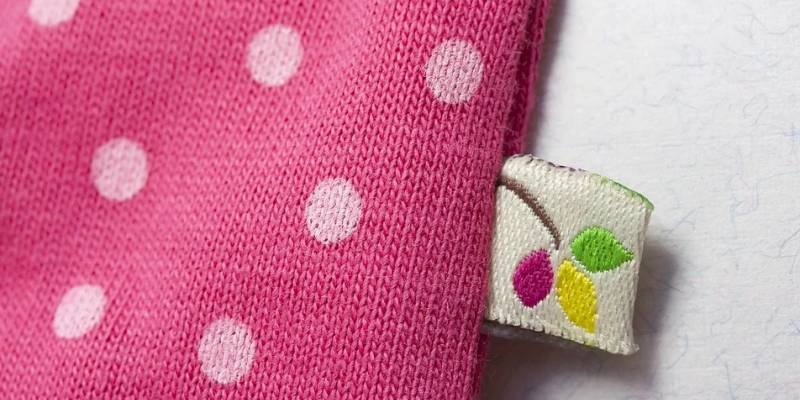 20 Apr 2021
On many occasions, people make the mistake of thinking that the label that accompanies the items on sale in shops is irrelevant. Experience has shown us the opposite, which is why at BRITIGRAF we specialise in the manufacture of personalised labels for clothing, footwear, leather goods, etc.
The label is an essential element that allows us to identify a product and helps the customer to recognise our brand. It is necessary to dedicate sufficient attention to its design and manufacture, as a personalised label becomes part of the product and helps to distinguish its quality. A label with an exclusive design and quality gives distinction to the article that has it.
At BRITIGRAF we manufacture labels for all types of textile clothing: children's clothing, workwear, women's and men's clothing, sportswear, etc.
In the manufacture of personalised labels for clothing, we give shape and relief to your ideas
At BRITIGRAF we have an expert creative team that listens attentively to your ideas and suggestions to give them the right shape and that they are reflected in the manufacture of personalised labels for your business clothing. We put at your disposal our long experience and our expert handling of the most avant-garde techniques to offer you a perfect combination of colours, shapes, materials, ... The passion for our work and the use of the most innovative techniques allow us to offer you an excellent quality in our finishes, colours and textures. At BRITIGRAF we increase the visibility of your business by inserting your corporate data in the manufacture of your labels:
Your company colour
Your logo
The slogan
etc.

The elegant design of our labels serves to embellish the garment, personalising it and achieving a very attractive end result. We are highly qualified in the personalised manufacture of different types of labels:
Hang tags, the most convenient way to identify the qualities of a product.
Printed on different types of materials
Woven, to highlight the quality of the article
High-frequency, for relief and eye-catching effects
Laser cutting combined with silk screen or digital printing

Woven labels, in all their variants, are the most demanded in the textile sector, as they are very professional and transmit distinction. We manufacture them in cotton or polyester and, to prevent fraying, we fold the ends and apply a heat-sealing system. We offer them ready to sew or glue with an iron.
BRITIGRAF, your expert in the manufacture of personalised labels for clothing
Contact us and describe the main characteristics of your brand. We will capture your ideas in the label that accompanies your product and you will see that we are experts in the manufacture of personalised labels for clothing.
At BRITIGRAF we are very proud to be part of the manufacture of your item and we know how important delivery times are, so we work in record time to meet them and offer you our work within the established time.
If you want to contact us, please fill in the form on our website or call +34 965 683 882.
Our facilities are located in ELCHE PARQUE EMPRESARIAL - Calle Alberto Sols, 18 - 03203 Elche (Alicante) Spain.
Email: info@britigraf.com