News
BRITIGRAF: Quality and design in the manufacture of personalised trimmings for clothing, footwear and leather goods.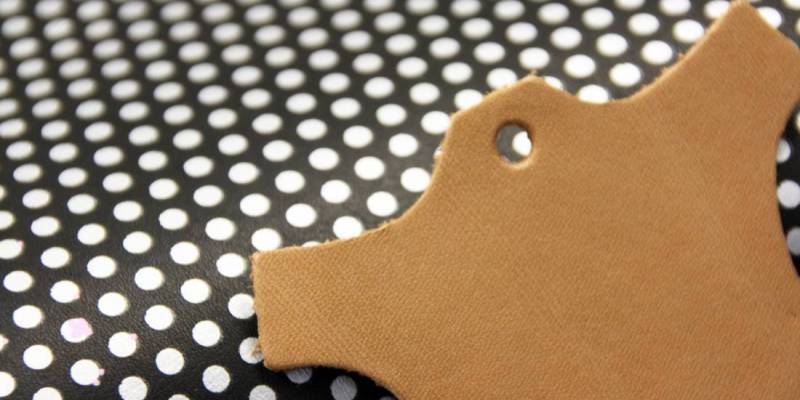 15 May 2021
Did you know that labels are one of the most effective ways to inform and communicate to the public? At a glance, you can transmit values, sensations, create unique experiences ... At BRITIGRAG we are dedicated to the exclusive design and manufacture of personalized ornaments for clothing, footwear and leather goods.
If you want your brand to become a benchmark within the demanding fashion sector, you cannot ignore the small details. Nowadays, we are subjected to many stimuli and distractions with the mobile, so all the efforts to stand out and differentiate yourself from the competition will be worth it. At BRITIGRAF we help companies build an image that reinforces product quality and trust . Our creative team has brilliant ideas to come up with. We are sure that you would love to apply them to your new product launch or your next season.
With a 100% personalized design like the ones we offer at BRITIGRAF, you will be more likely to attract the attention of your customers. The secret lies in the special care we take throughout the process, from the creation of the design to the manufacture and definition of the finishes with the most advanced technology , being able to apply different colors, reliefs, textures and shapes.
At BRITIGRAF we use the most innovative technology to manufacture personalized ornaments for clothing
Our extensive experience in the manufacture of personalized ornaments for clothing and footwear has allowed us to work professionally with different brands of international recognition . If you are ready to make the qualitative leap to your products, BRITIGRAF is always a good choice for:
Shops with their own brands
School uniforms
Work uniforms
Sportswear: football teams, athletics club, swimming, etc.
Merchandising : events, fairs, commercial products, etc.
In BRITIGRAF work with all types of labels for clothing and footwear you can imagine: cardboard labels, woven labels (prepared for sewing or ironing), hanging labels, printed labels, etc. We can incorporate the logo of the corporation, the representative colors, the slogan and we are even able to give relief to the material through High Frequency waves, one of the most visually attractive trends.
Are you looking for specialists in the manufacture of personalized ornaments for clothing? Meet BRITIGRAF
If you want to make your company logo visible, at BRITIGRAF we help you build an exclusive image. We have been dedicated to the manufacture of personalized decorations for clothing, footwear and leather goods for more than 40 years.
Whether you are looking to market your products or if you want to customize uniforms or sports equipment, you can go to BRITIGRAF. We will listen carefully to your needs and apply the best technique to the material: transfer, screen printing, injection, microinjection, stamping and engraving, digital printing, high frequency, etc.
For any extra information (prices, services, orders, etc.), do not hesitate to call us at +34 965 683 882 or send us an email to info@britigraf.com . If you live in the province of Alicante, you can also visit us personally at the following address:
Elche Business Park - C / Alberto Sols, 18 - 03203 Elche (Alicante) Spain.