News
Do you want to build a sustainable brand? At BRITIGRAF we help you achieve it: we manufacture biodegradable materials for footwear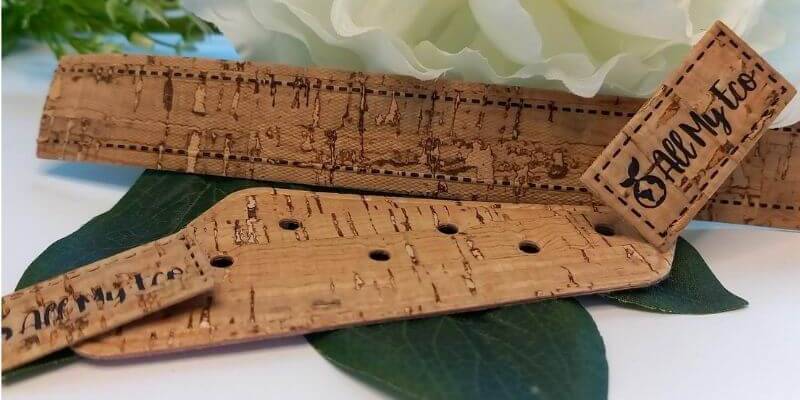 15 Mar 2022
If you have an ecological shoe firm and you want your consumers to fall in love with its sustainability and positive values for the environment, at BRITIGRAF we help you to reaffirm your message with your identity . We manufacture decorations and accessories for footwear from biodegradable materials , such as recycled labels or natural cork insoles .
By offering a 100% natural and ecological product in your stores , you will add value to your brand, building loyalty among an increasingly aware public that cares about caring for the planet and leading a healthier lifestyle. At BRITIGRAF we have reduced our carbon footprint by implementing sustainable materials and cleaner processes, free of all kinds of harmful substances.
SEALS / CERTIFICATIONS of BRITIGRAF
GRS - Global Recycled Standard – Certificate that guarantees that the textile materials used are recycled and strictly respect the required environmental and social criteria.
OEKO TEX - Certificate by which the manufacturers of the footwear, textile and leather goods industry demonstrate the suitability of their processes: sustainable, clean and safe production , without the use of harmful chemical substances that are harmful to health or the environment.
This means that BRITIGRAF complies with its social and environmental commitment with total transparency. Thanks to our new sustainable materials, you will be able to launch a new line of unique and personalized ecological shoes that will generate a positive impact in the lives of your consumers . Would you like to know what they are made of?
Get to know our biodegradable materials for footwear – Exhibition at FUTURMODA GREEN PLANET
Thanks to our great commitment to natural and ecological materials , at BRITIGRAF we have carved out a niche for ourselves in the GREEN PLANET section of FUTURMODA , a space reserved exclusively for environmentally responsible companies. On March 23 and 24, when the event takes place, at IFA (Alicante), we will present our latest biodegradable materials for footwear at the GREEN PLANET exhibitor:
Ornaments, labels and appliqués made from …
Bio plastisol, 50% natural components and completely free of phthalates
natural cork
Cotton fabric from the recycling of other fabrics by 70%
Recycled TPU, made from the remains of other productions 100%
And other responsible raw materials such as vegetable fibers, natural latex, sugar cane... without chemically adulterating
More information about our ecological labels and biodegradable materials for footwear
If you are interested in our biodegradable materials for footwear and technological products with high added value , contact BRITIGRAF . We are manufacturers of decorations and eco-labels for shoes, clothing and leather goods. We can help you build a sustainable brand, consistent with the values of your company , using only natural materials, far from toxic substances that may be harmful to the planet.
Would you like to learn more about our accessories for ecological shoes ? Do not hesitate to call us at +34 965 683 882 or send us an email to info@britigraf.com . In addition, you can visit us at Parque Industrial de Elche: C/ Alberto Sols, 18 03203 Elche (Alicante) Spain.