News
Total success of BRITIGRAF's eco-friendly designs at FUTURMODA 2022!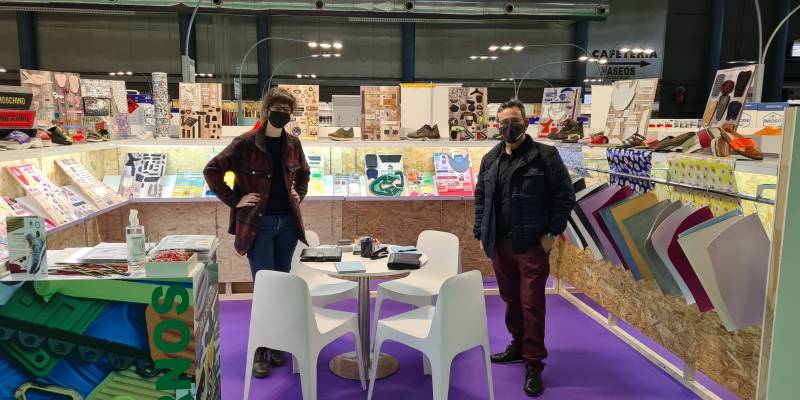 13 Apr 2022
Once again FUTURMODA 2022 has met all your expectations. This exhibition is a benchmark both nationally and internationally in the sector of tanning, textiles, components and machinery for footwear and leather goods . This year the fair brought together 300 firms related to the fashion, footwear and leather goods industry, which were visited by more than 7,000 attendees, mainly footwear manufacturers from different countries.
At our stand we have received a large number of people interested in our articles. We show you our products and a wide range of novelties in decorations for footwear and leather goods, as well as textile decorations and labels that will be all the rage in the coming season. We have established direct contact with many footwear manufacturers and designers who have been interested, mainly, in our new collection of sustainable products that allow the manufacture of footwear while respecting the environment as much as possible.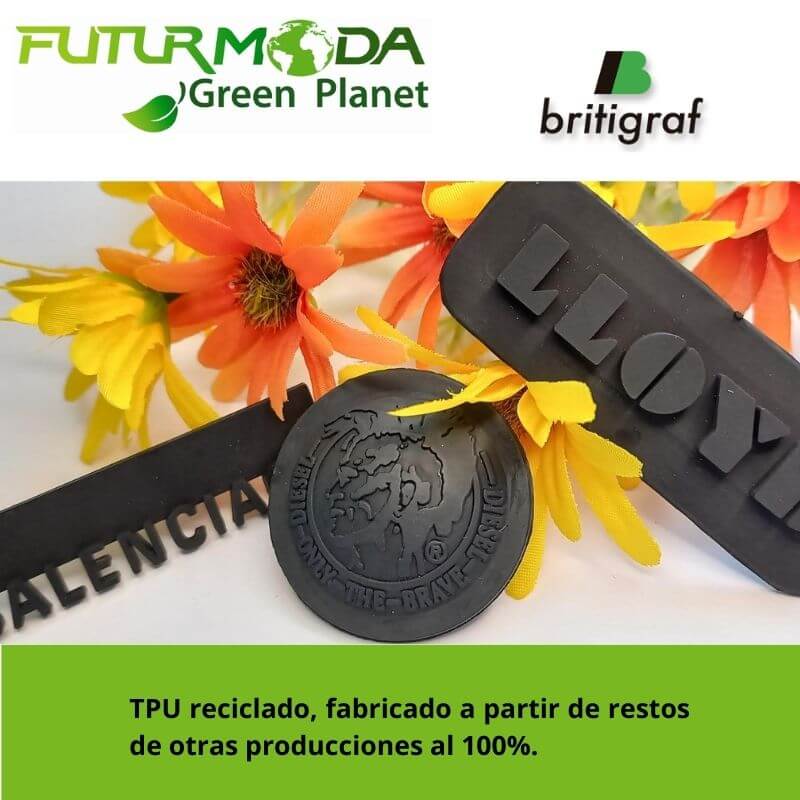 What sustainable raw materials for the manufacture of labels and decorations for footwear and leather goods does BRITIGRAF offer you?
In our new section of labels and decorations for footwear and leather goods made with environmentally sustainable materials, we use ecological raw materials, among which we highlight:
natural latex
Vegetal fibers
Chemically unadulterated sugar cane
recycled materials, such as cotton fabrics and TPU
absence of harmful substances, such as our bioplastisol which is composed of 50% natural components and free of phthalates
natural components, such as cork used for templates, labels, various components...
etc.
In addition, our products have the GRS (Global Recycled Standard) seals and certifications that guarantee the textile materials used are recycled and OEKO TEX (sustainable production without the use of harmful chemical substances).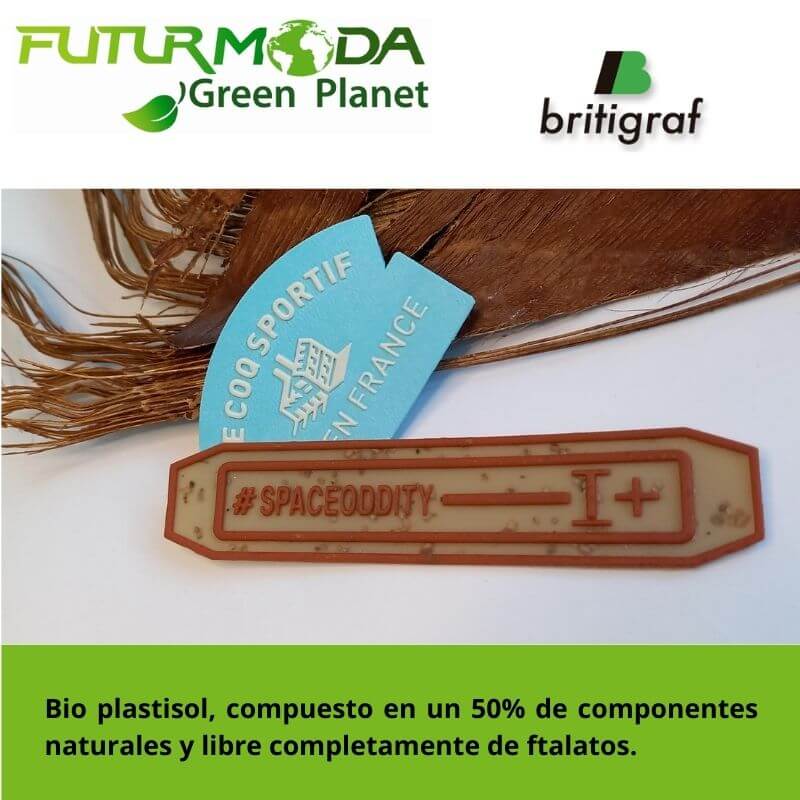 BRITIGRAF, the manufacturer of decorations for sustainable footwear and leather goods that your business needs
Currently, the population is increasingly aware of the care of the planet, demanding ecological products in all areas. The constant increase in the number of companies related to the textile and footwear industry that are aware of the environment has led to the need to manufacture components and decorations for footwear and leather goods in which ecological raw materials are used.
Always at the forefront of the sector, BRITIGRAF offers you a wide range of products consistent with the principles of your company and that will help you make your shoes sustainable.
If you want more information about our decorations for sustainable footwear and leather goods, do not hesitate to contact us. To do this, choose from the following options:
Fill in the contact form
Visit us at our facilities located at Calle Alberto Sols, 18 – 03203 Elche (Alicante) Spain.
Send an email to info@britigraf.com
Call the phone +34 965 683 882
Image gallery