News
Give your designs distinction with our embroidered clothing labels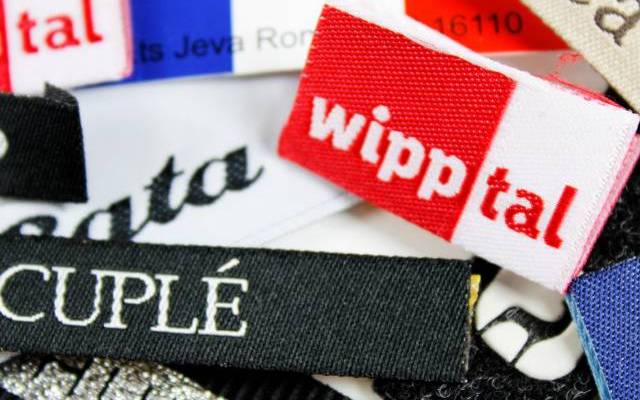 27 Apr 2022
Embroidered clothing labels are the finishing touch that the garments in your next collection need if you want to convey to the customer the high quality and distinction of your products . You will verify that they cause a highly professional effect that will allow you to personalize any of the pieces of clothing that are made in your company. They are ideal for all types of clothing: women, men, children, sportswear and even workwear.
Our embroidered labels will be essential to you as they have their own design and are also used for:
Identify your brand
Increase the visibility of your business
The main function of the label is to personalize the product you manufacture and help the customer to easily identify it. In addition, in the labels that we design for your articles we can insert the corporate data of your company: slogan, logo, color associated with your brand...
What options in embroidered clothing labels does BRITIGRAF offer you?
At BRITIGRAF you will find countless options and qualities of embroidered clothing labels. Our textile labels will adjust to your wishes, giving shape to your ideas. Although they are made of cotton or polyester , they have the advantage that they do not fray because we apply a heat-sealing system to the ends.
Our textile labels are characterized by:
Possess different sizes and formats
be suitable for sewing or ironing
Bring the ends folded
In addition to our woven labels, at BRITIGRAF we are experts in manufacturing labels for clothing, footwear or any other product that you are going to market. For its manufacture we use different techniques and materials:
silicone labels
Printed labels (screen printing, digital printing…)
hang tags
Embossed labels (high frequency system)
With the high frequency we achieve greater visibility in our work, manufacturing embossed labels to which we give very precise shapes with laser cutting. The combination with other techniques, such as digital printing or screen printing, provides us with very attractive finishes.
Our creative team will design the embroidered clothing labels you want
BRITIGRAF offers you a wide variety of embroidered label designs for clothing that will allow you to choose the one that best suits your type of clothing. Our expert team of professionals will listen carefully to your wishes and will offer you different options so that you can choose the design that best suits your interests. We are innovators and we are at the forefront of research with the aim of providing new designs with different textures and finishes. You will be surprised by the excellent results that we will offer you, since:
You will have a totally personalized advice
We offer several proposals until you find the one that suits your needs
We work in record time
We meet our delivery deadlines
Our great professionalism and the quality of our products have made us a benchmark both nationally and internationally in the manufacture of embroidered labels for clothing.
If you want to contact us, we are waiting for you at:
BRITIGRAF – Tecno Ornaments of the Southeast, SL
ELCHE BUSINESS PARK
Calle Alberto Sols, 18 – 03203 Elche (Alicante) Spain