News
Go green with biodegradable plastisol wristbands at your events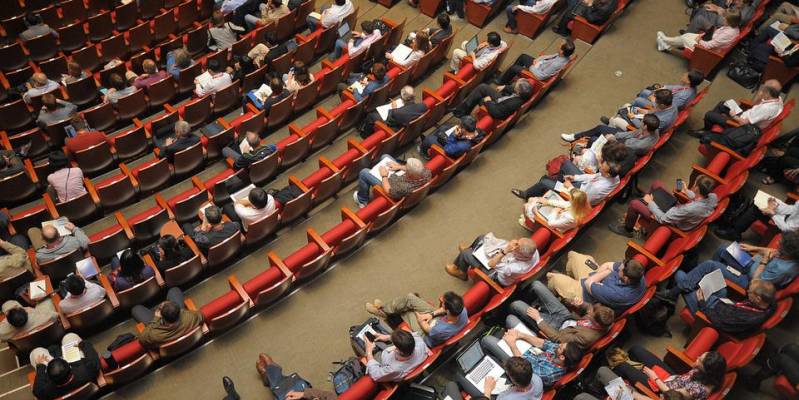 25 Aug 2022
Are you organizing a congress, a sporting or musical event, a fair...? Now you no longer have to give up caring for the environment when preparing for your event. BRITIGRAF offers you biodegradable plastisol bracelets, an ecological product to promote sustainability in any event.
The identification bracelet is an essential element if you want your event to take place without problems. With it, you can control the capacity of visitors and clearly identify attendees . It's a quick way to make everyone in the audience recognizable. It is also used as a promotional wristband , including the corporate color, the logo of the event, etc.
At BRITIGRAF you will find ecological bracelets according to your project, since our creative team will develop a proposal totally adapted to your needs using materials that reduce the impact on the environment.
We offer you the perfect wristband for your event: use our biodegradable plastisol wristbands and promote the sustainability of the planet
BRITIGRAF is a company committed to the planet, which is why we use sustainable materials . Although the main advantage of our biodegradable plastisol bracelets is care for the environment, they also have other very interesting features:
Visibility, which facilitates quick identification
wide range of sizes and colors
can be customized for each situation
You have the option to place the color and the corporate logo
Its design and materials used in its manufacture prevent fraud
At BRITIGRAF we have reduced our carbon footprint by implementing cleaner production free of harmful substances. We manufacture a wide variety of biodegradable materials such as bioplastisol, recycled TPU, recycled cotton fabrics... and we use sustainable raw materials such as sugar cane, natural latex, vegetable fibers... They are mainly aimed at the footwear, leather goods, textile... With them we manufacture:
Ornaments and accessories for footwear and clothing
100% recycled labels for all kinds of items
Natural cork insoles
Etc.
Our wide range of ecological products has been a complete success at fairs and exhibitions, such as at LINEAPELLE 2022 or at FUTURMODA's GREEN PLANET, where we present our innovative products that respect the environment.
Do you want more information about our biodegradable plastisol bracelets? Contact us
If you care about the planet and want to promote respect for the environment, your best option is to use biodegradable plastisol wristbands at your events. Contact us if you want more information. We will be happy to solve all your doubts.
At BRITIGRAF we have been serving our clients for more than 40 years. We characterize ourselves because in our business the tradition provided by a long experience is united with the innovative elements and the most current printing technology.
Fill in the contact form on our website and we will inform you about our biodegradable plastisol bracelets. Other forms of contact are:
Call the phone: +34 965 683 882
Write an email: info@britigraf.com
Visit us at our facilities located at: Elche Parque Empresarial - Calle Alberto Sols, 18 – 03203 Elche (Alicante) Spain.