News
Britigraf: 40 years of experience manufacturing clothing labels in Alicante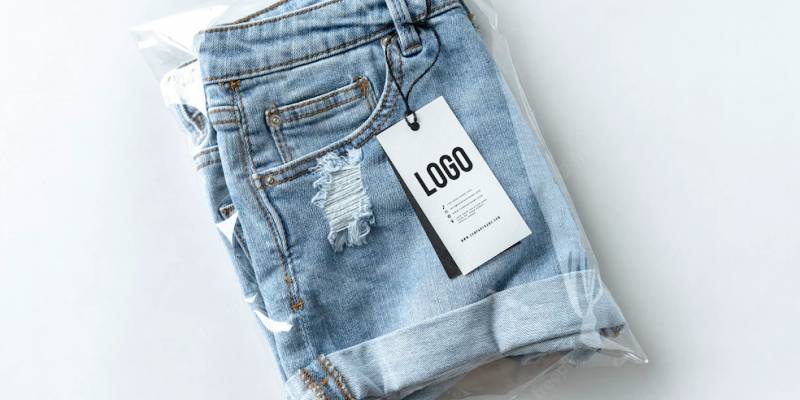 19 Dec 2022
Do you want to find clothing label manufacturers in Alicante? With a well-designed label you will achieve greater prestige . In the same way, it will be useful to provide important information about the product.
Labels on clothing are becoming more and more original. For this reason, at Britigraf you will have a complete team of creatives at your disposal. If you want a label that stands out, we will offer you disruptive designs that cause an impact on users.
Britigraf deals with designing unique and unrepeatable labels . In fact, we use modern machinery to produce the label in a professional way. We are experts in techniques such as microinjection , high frequency , screen printing , engraving or digital printing .
We combine our knowledge with a very comprehensive research, design and preparation process . Likewise, before finalizing your article we will offer you a detailed vision of the clothing. If you need a more general and precise vision, we will present you sketches and 3D designs on the labels . And if you still have doubts, our professionals will provide you with the support you need through direct advice .
Meet clothing label manufacturers and their many ways of labeling garments!
Do you need clothing label makers? At Britigraf we are leaders in the province of Alicante and we can help you with your items. If you are about to launch a product and want to boost its sale , we are the perfect choice. We can engrave your slogan or brand on unique and modern labels so that they will always remember you.
Do you want to know the different types of labels that exist ?
Hanging tags : The tag is attached to the garment by means of a loop or string. The shape, color and information can be selected to taste. In addition, they stand out widely among clothing companies for providing greater visibility.
Printed labels : They can occupy less volume on the garment. Likewise, this is usually located inside it. Even so, it is still perfectly visible and is ideal for logos.
Woven labels : Its condition makes it indivisible from the garment. It is especially used to display logos and can stand out as much as the others.
Adhesive labels : These are labels that are attached to the garment, but can be removed after it is sold. Its purpose is to be visible and stand out so that users can identify the brand.
Do you want to see more about our catalog of clothing labels and the options you can make? Take a look at it and get the most sophisticated embellishments for your garments in a fast way.
Come meet the most successful clothing label manufacturers in Elche!
More than 40 years as clothing label manufacturers have positioned us as a highly renowned company. If you want to know more about us, we will be happy to assist you by phone or in person. And if you want a more complete service for your project, we will give you an appointment to talk quietly.
Do you want more information about the manufacturers of clothing labels that you need to obtain greater prestige?
email: info@britigraf.com
Our phone: (+34) 965 683 882
Address of our physical headquarters: Calle Alberto Sols, 18, 03203 Elche (Alicante) Spain