News
Britigraf: Adorn manufacturer for textile sector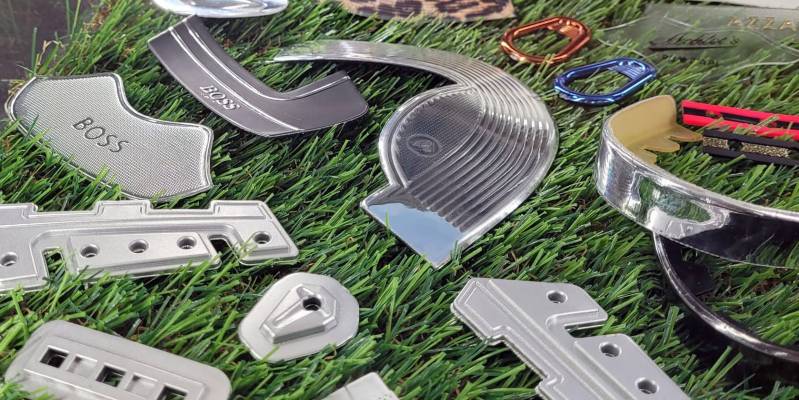 17 Jan 2023
Do you want to add magnificent decorations to your clothes and shoes that highlight the great prestige of your brand ? Britigraf is the most important manufacturer of ornaments for the textile sector in Spain. In fact, for more than 40 years we have been creating unique designs that make them succeed. All our clients in India, France, Morocco , etc. , have also been extremely satisfied with the work carried out.
The importance of having a premium design that accompanies your garments is vital to evolve as a company. Keep in mind that, depending on the type of decoration, it can generate a great impact on the consumer that leads to the immediate purchase of your item, to the detriment of your competition's products. Likewise, your final product will also stand out with great notoriety. Customers will remember you thanks to our successful garment decorations.
How can Bitigraf help you as a manufacturer of ornaments for the textile sector?
Britigraf is a manufacturer of ornaments for the textile sector with great relevance at a national and international level. We have specialized in multiple disciplines related to the design of footwear, leather goods and clothing, manufacturing decorations for clothing and footwear in a creative and unique way.
Are you interested in knowing in detail how we can help you?
We can create ornaments by means of microinjection with which we generate reliefs and forms of great quality and definition.
Our thermoplastic injection trims are great for combining silk-screen printing, inserts, and metallic finishes.
High-frequency engraved ornaments are very common in the sector, as they allow the generation of embossed shapes on shoes, flip-flops, straps...
Screen-printed decorations are noted for their speed and high quality, offering an explosion of striking colors.
The digital printing to make decorations that we offer uses special ink for a totally premium result.
Don't know what method to use on your clothes and shoes? Your best option is to contact our team . Our most qualified staff will offer you all kinds of information. Once you tell us about your project in detail, we will do everything else.
Each part of the process of creating our decorations will have to be validated on your part. This means that we will always have your feedback to guide us. Only then will we know how to perfectly capture your ideas .
Come and meet the most successful manufacturer of ornaments for the textile sector in Spain!
Britigraf is a solid, serious company that is very committed to your needs and to achieving your goals. Each of our workers manages to give the best of himself. For this reason we have become the number one manufacturer of ornaments for the textile sector in Spain. In addition, we provide the most extensive services in the Alicante area . You will not find any company that offers you as much quality as we do.
Do you want a private and personalized appointment with our team that manufactures decorations for the textile sector?
email: info@britigraf.com
Our phone: (+34) 965 683 882
Address of our physical headquarters: ELCHE PARQUE EMPRESARIAL - Calle Alberto Sols, 18, 03203 Elche (Alicante) Spain