News
Futurmoda 2023: Excellent acceptance of our sustainable footwear components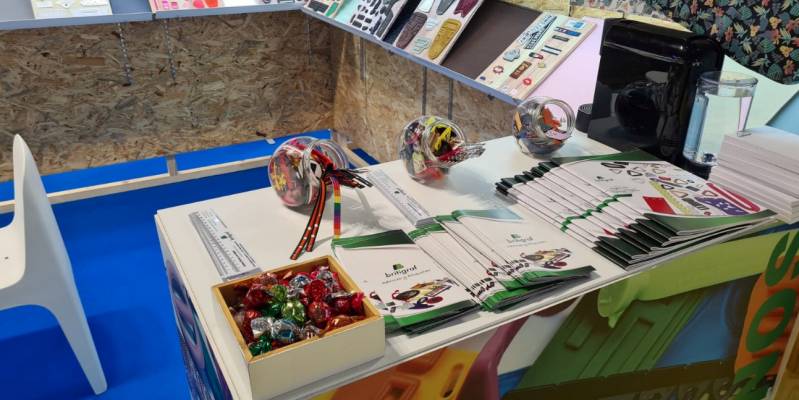 28 Apr 2023
Did you know that shoe decorations can be ecological and at the same time beautiful and original? That is what Britigraf demonstrated with its sample of sustainable footwear components, in the latest edition of Futurmoda, the international fair for components, tanning, textiles and machinery for footwear and leather goods.
Britigraf: an exhibitor that did not go unnoticed
Britigraf was one of the 300 exhibitors that participated in Futurmoda 2023, which was held on March 8 and 9 at IFA (Alicante). There it showed its latest innovations in components for footwear and leather goods, such as labels, patches, transfers, handles, decorations and much more.
Its stand was one of the most visited by the more than 7,000 professionals from the sector who attended the fair, as Britigraf has more than 40 years of experience in the design and manufacture of high-quality accessories and components for footwear and leather goods .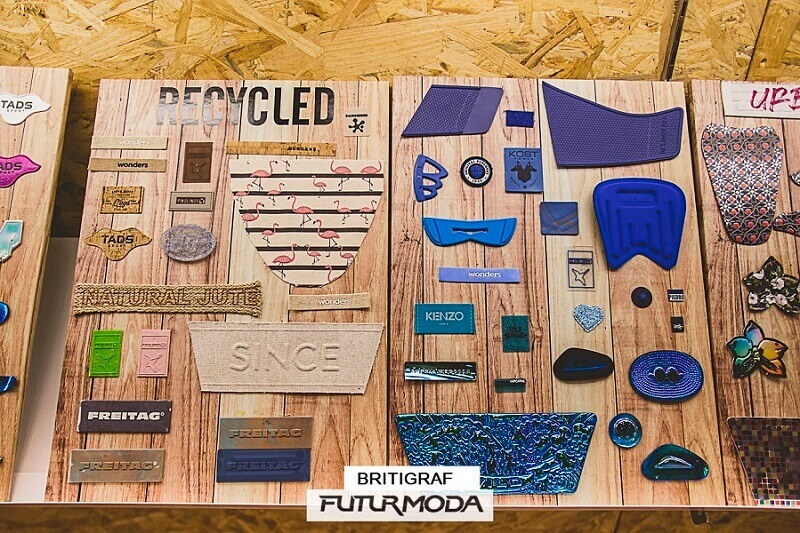 We are committed to the environment, which is why we manufacture sustainable footwear components
What most caught the attention of visitors to our stand was Britigraf's commitment to the environment. We are an eco-friendly company that manufactures sustainable footwear components and we have the GRS and OEKO TEX certifications , which guarantee the use of ecological and recycled materials in our creations. Among the products we use in the manufacture of shoe decorations, we highlight:
bioplastisol
natural cork
recycled fabrics
recycled tpu
Other sustainable materials
In this way, we contribute to reducing the environmental impact of the footwear and leather goods industry.
We are an innovative and creative manufacturer of sustainable footwear components
Another aspect that stood out about Britigraf at Futurmoda 2023 was its innovative and creative capacity. In the manufacture of sustainable footwear components, we apply innovative techniques to create exclusive and personalized designs , using innovative technology combined with traditional manufacturing processes, highlighting the use of:
the high frequency
injection and microinjection
stamping and engraving
screen printing
In addition, Britigraf has a creative team that advises its clients on the latest trends and news in the world of footwear and leather goods. Thus, it offers tailor-made solutions for each project, adapting to the needs and preferences of each brand.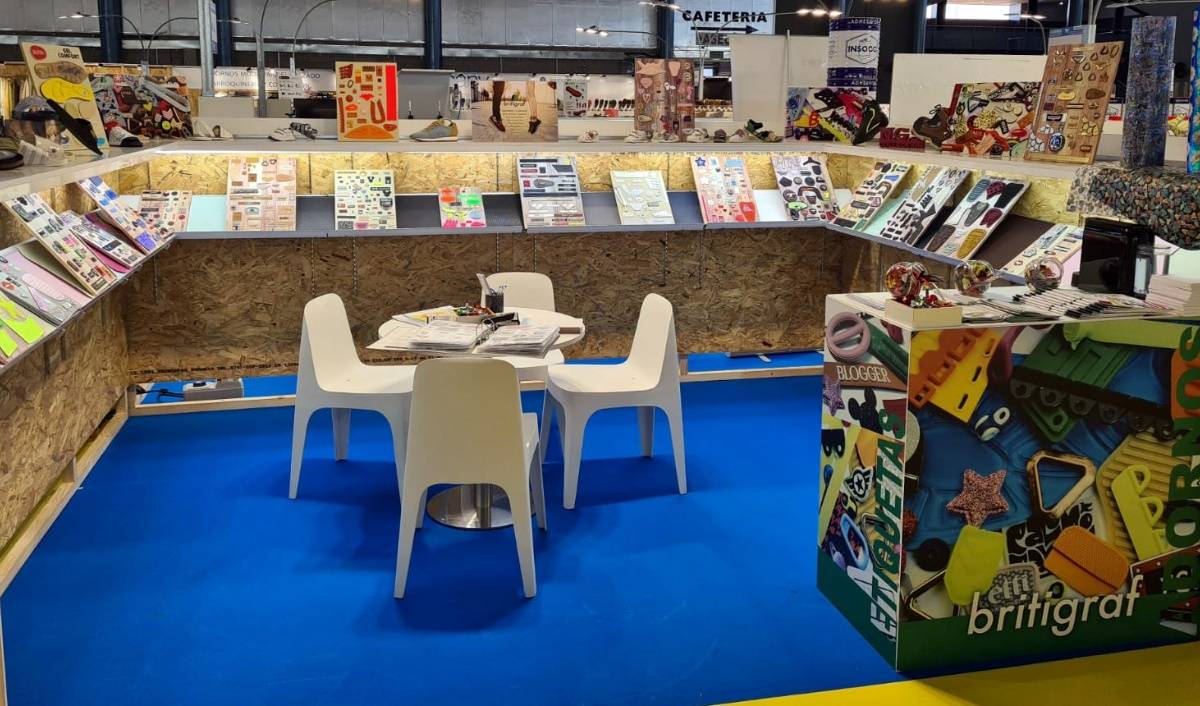 Do you want to entrust your new designs of sustainable footwear components to Britigraf?
If you want to give an ecological, innovative and creative touch to your new designs of sustainable footwear components for the new season, do not hesitate and contact Britigraf. We will offer you a professional, close and personalized treatment . In addition, we guarantee unique and different results. Do not wait any longer and:
Call the phone (+34) 965 683 882
Send an email to info@britigraf.com
Visit our facilities in Elche Business Park - Calle Alberto Sols, 18 – 03203 Elche (Alicante).
You will be able to discover our wide range of components for sustainable footwear and verify the personalized service that we offer to our clients. You will not regret!
Image gallery