News
The benefits of using eco-labels and sustainable labels for your product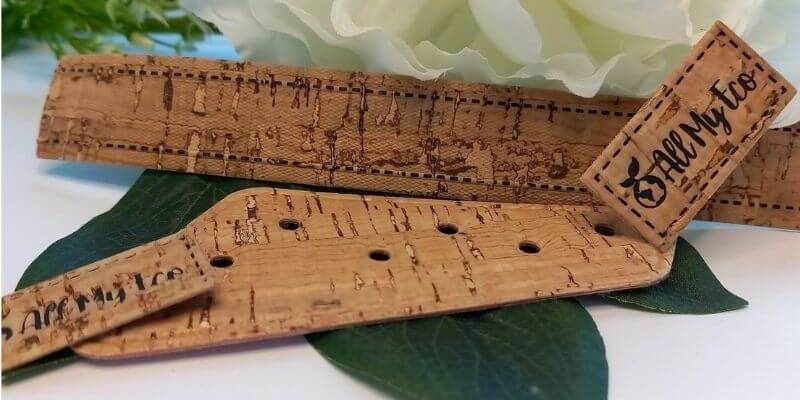 16 Aug 2023
Why Use Eco-Friendly Labels for Your Products?
If you want to differentiate yourself from the competition and showcase your commitment to the environment, a great option is to use eco-friendly labels for your products. These labels are made from recycled, biodegradable, or naturally sourced materials, and they have a lower environmental impact compared to conventional labels.
Advantages of Using Eco-Friendly Materials in Footwear Manufacturing
The footwear industry is highly polluting due to the use of synthetic materials, chemical dyes, and industrial processes that generate waste and emissions. That's why more and more companies are choosing to use eco-friendly materials in the production of their shoes, such as organic cotton, natural rubber, cork, or vegan leather. These materials offer the following advantages:
They are more environmentally friendly as they come from renewable sources, are easily recyclable, or biodegrade without leaving a trace.
They are healthier for consumers as they don't contain toxic or allergenic substances that could affect the skin or respiratory system.
They are more durable and comfortable, adapting better to the foot and offering increased breathability and wear resistance.
They are more attractive and unique, having a natural look that reflects the brand's personality and values.
At BRITIGRAF, we are aware of the importance of using eco-friendly materials in footwear manufacturing, which is why we offer a wide range of eco-friendly labels to stylishly and responsibly identify your shoes.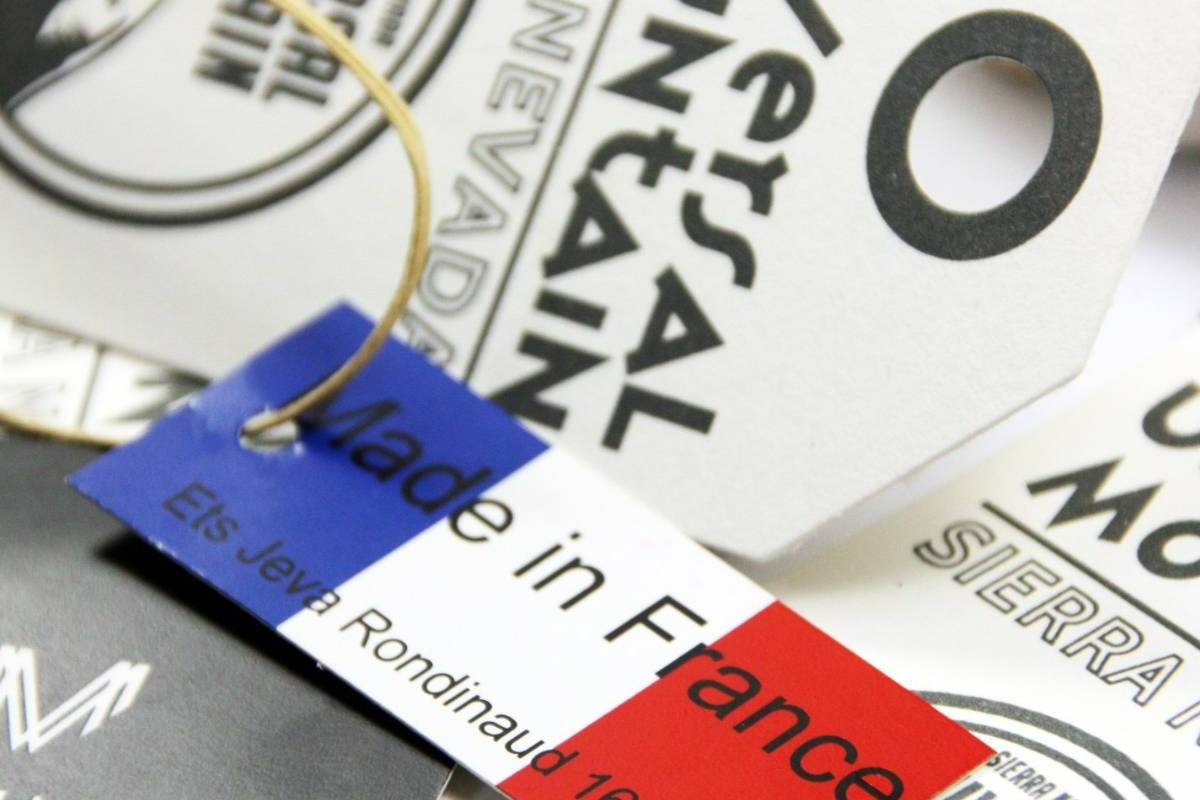 Our Eco-Friendly Labels for Footwear, Leather Goods, Textiles, and More
If you're searching for an eco-friendly label for your product, BRITIGRAF has what you need. We offer a wide variety of formats and designs to provide you with a personalized label that represents your company and product. Our eco-friendly labels can be applied in various sectors, including footwear, leather goods, textiles, or any other product you want to highlight. Some of the types of eco-friendly labels we offer are:
Adhesive labels: Ideal for sticking on smooth surfaces like boxes, bags, or containers. They are made from recycled paper and printed with vegetable-based or water-based inks.
Hang tags: Perfect for hanging on products with a string or ribbon. They are made from recycled cardboard and can be customized with different shapes, sizes, and finishes.
Woven labels: Best suited for sewing onto textile products like clothing or accessories. They are made from organic cotton threads or recycled polyester and can be embroidered with various colors and patterns.
Heat-seal labels: Most suitable for heat application on products like shoes or bags. They are made from recycled or biodegradable polyester and can be stamped with different techniques and effects.
All our eco-friendly labels can be customized with your logo, name, slogan, and other graphical elements you want to include. We also provide advice on the label type that best suits your product and brand image.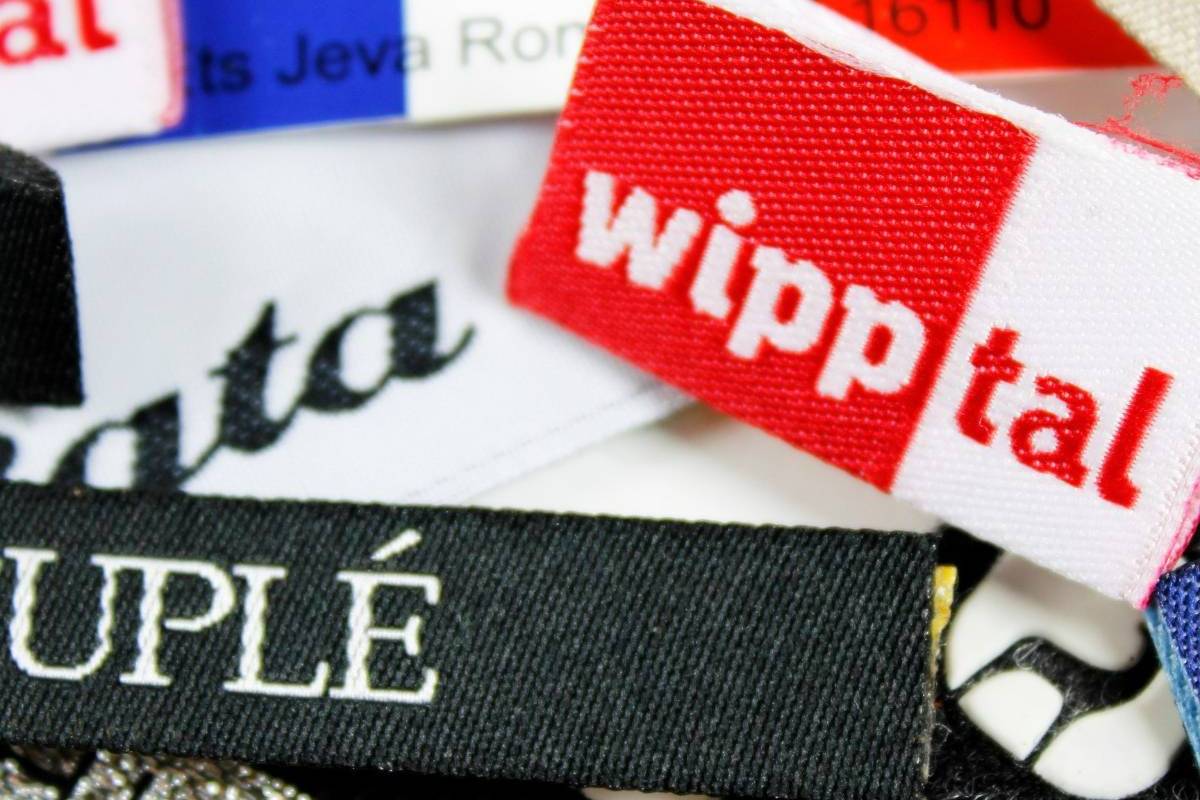 BRITIGRAF: Your Eco-Friendly Label Company with a Green Seal
At BRITIGRAF, we have extensive experience in designing and manufacturing eco-friendly labels for all types of products. We are committed to both the environment and the quality of our work. That's why we are known for our green seal, which guarantees that our labels meet the highest sustainability and ecological standards. Additionally, we have installed solar panels in our facilities to enhance efficiency and reduce energy consumption.
We not only care about the environment but also about our customers. Therefore, we offer personalized, professional, and prompt service tailored to your needs and expectations. Our qualified and experienced team will assist you with kindness and efficiency. We have modern and state-of-the-art machinery that enables us to create high-quality and well-designed eco-friendly labels.
In conclusion, if you want to add an eco-friendly and original touch to your products, don't hesitate to get in touch with us.
Phone: +34 965 683 882
Email: info@britigraf.com
Location: Alberto Sols Street, 18 – ELCHE BUSINESS PARK - 03203 Elche (Alicante) Spain
Image gallery