News
The importance of choosing eco-friendly shoe trimmings, the trend for the coming season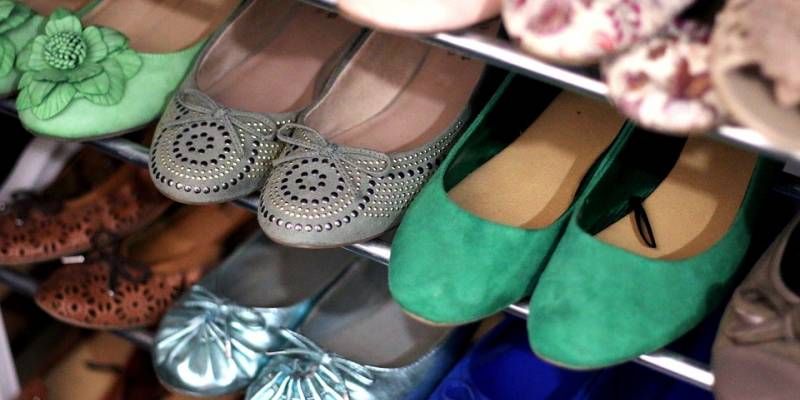 8 Sep 2023
Do you want to know what are the latest trends in shoe decorations? We are increasingly aware of the need to care for the environment and reduce our ecological impact. Therefore, the demand for sustainable and ecological products has increased exponentially in recent years, and the footwear sector is no exception.
Consumers are looking for shoes made with natural, organic, biodegradable materials and free of toxic substances or heavy metals. In addition, they want the manufacturing process to be respectful of the environment, minimizing the consumption of resources and the emission of waste.
At BRITIGRAF we are aware of this reality and that is why we use sustainable products to manufacture our shoe decorations . Our ornaments are high quality and durable.
The latest trends in shoe decorations: the key to having your own ecological style
If you want to be fashionable and give an original and different touch to your shoes, you cannot miss the latest trends in shoe decorations that we offer at Britigraf. We use the most advanced techniques to create exclusive and personalized designs, adapted to your tastes and needs.
Among our options, you can find:
Micro-injection embellishments : this is a technique that allows the creation of three-dimensional shapes with great precision and detail. We can create ornaments of any size, color and texture, with matte or glossy finishes. Micro-injection embellishments are ideal for logos, letters or geometric figures.
High-frequency ornaments : consists of applying heat and pressure to a thermoplastic material to create reliefs or engravings. High frequency ornaments are very resistant to wear and water. They can have different shapes, such as flowers, stars, hearts...
Screen printing decorations : it is a printing method that allows images or texts to be transferred onto any surface. Screen printing ornaments are very versatile and creative. They can have different colors, effects or transparencies.
Why choose BRITIGRAF for your shoe decorations?
Britigraf is a company with extensive experience in the sector, specialized in the manufacture of shoe decorations and findings. We are characterized by our green seal, our commitment to quality and our customer service.
At Britigraf we offer you:
A personalized service : we adapt to your needs and preferences, creating exclusive decorations for your brand or model of shoe.
Fast service : we have a professional and qualified team that guarantees the timely delivery of your orders.
An efficient service : we have modern and technological machinery that allows us to optimize production processes and reduce costs.
An ecological service : we use sustainable and recyclable materials, complying with current environmental regulations.
If you want to give a special touch to your shoes, don't hesitate and contact us. We will advise you without obligation on the best options for your shoe decorations. You can call us at +34 965 683 882, send us an email to info@britigraf.com or visit us at our facilities at Calle Alberto Sols, 18 – ELCHE PARQUE EMPRESARIAL - 03203 Elche (Alicante) Spain.