News
Custom thermo-adhesive labels to identify your brand easely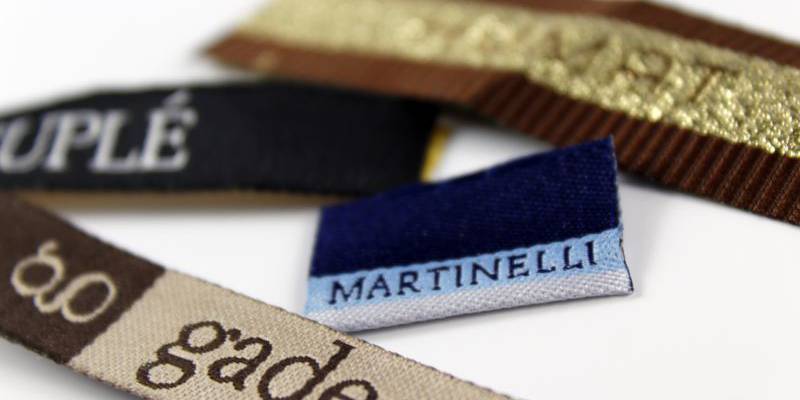 9 Sep 2019
Custom thermo-adhesive labels are very useful for marking a garment, footwear or object with a reduced economic cost. It is of special interest to those entrepreneurs who want to get their brand remembered by their potential customers more easily . This is a simple and cheap way to recognize your company logo with a simple glance .
To strengthen the brand of a company, it is necessary to carry out marketing strategies that facilitate its memory. If we do not want to disburse a large amount of money, the most effective solution is to increase your visibility with thermo-adhesive labels that represent the identity of the company.
The advantage they have is that you can take them with you everywhere and in any garment or fabric: shirts, shirts, pants, dresses, etc. In addition, they adhere quickly to the fabric with a simple ironing of just a few seconds. Our team offers you a 100% customized product in size and color , always depending on customer requirements. If you follow the instructions of our experts we can ensure the success of your investment at the best price.
Discover our variety of custom thermo-adhesive labels
Apart from custom thermo-adhesive labels, at Britigraf we manufacture all kinds of labels, woven, printed and hanging. Thanks to the personalized service, we are able to reach the sensitive fiber of those who trust us with surprising results.
Thermo-adhesive labels are also quite pragmatic for school and work uniforms. With easy identification, children will be able to choose for themselves the right piece of clothing to go to school. On their own foot they will be able to dress and feel more independent when doing so without help. It is important to promote the independence of the smallest of the house for their future.
What are our products that make them so special? All of them are 100% "Made in Spain" and are made with the highest quality standards and the best technology of the moment. Best of all is its durability and high resistance to constant friction in the washer and dryer. With an easy wash , you will have your uniform ready to go happy to your place of study or work.
At Britigraf we design custom thermo-adhesive labels
What utility are you going to give your custom thermo-adhesive labels? Do you want them for decorative purposes or as an identity stamp ? The utility to be given is important to define the starting point.
Tradition coupled with technology is the best combination we use to make our results optimal. Traditional values such as responsibility, trust and transparency are always guarantees of quality and good work. With more than 30 years in the sector, we have been able to adapt to the times by applying new technologies that improve our work day by day.
Do you have an idea for your label design? Tell us so we can help you as soon as possible. To do this, visit us at Elche Parque Empresarial (Alberto Sols street, 18, 03203 Elche (Alicante) Spain), call us at (+34) 965 683 882 or write to us via info@britigraf.com .
Image gallery